skip navigation
Daily Schedule
Tue, Oct 22, 2019
DAILY SCHEDULE
WEEKLY SCHEDULE
Tuesday, October 22, 2019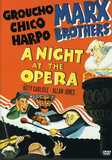 A near riot on a ship, a New York scandal and an evening of insanity in a concert hall are just some of the fall out from Groucho's outrageous business schemes to bring Milan's... more
10:00 AM
B/W - 20 m

TV-PG
The most far-out courtroom thriller you'll ever see. Set in outer space the defendant is all of US and the issue is whether we should be allowed to survive. Defending counsel the... more
Synopsis: Film clips highlight the funniest scenes and brightest comic stars in MGM's history.
Cast: Les Tremayne ,
B/W
90 min
, CC
TCM PRIMETIME - WHAT'S ON TONIGHT:
MOTOWN
8:00 PM
C - 108 m

TV-MA
Widescreen
Closed
Captions
Martial arts student Leroy Groon is on a quest to obtain the elusive all-powerful force known as "The Glow." Along the way he must battle the evil, self-proclaimed Shogun of Harlem-a... more
10:00 PM
C - 144 m

TV-MA
Widescreen
Closed
Captions
12:30 AM
C - 109 m

TV-14
Widescreen
Closed
Captions
After her acclaimed film debut in Lady Sings The Blues, Diana Ross created another powerful characterization as Mahogany, and ambitious young secretary who becomes a high fashion... more
2:30 AM
B/W - 103 m

TV-PG
Widescreen
Closed
Captions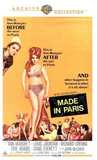 A young fashion designer is transformed by her first trip to Paris. more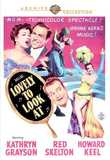 Red Skelton headlines a joyful Technicolor-« remake of Roberta as a New York producer who inherits a failing Parisian fashion house. His partners are Howard Keel and Gower Champion... more
There are no titles in the genre scheduled.
Recent Movie News
Dick Dinman & Joseph McBride Salute the Boyer Blu-ray Bonanza!
- Fans of continental icon and matinee idol Charles Boyer are thrilled that three Boyer classics have just been released on Blu-ray and producer/host Dick Dinman and acclaimed author/biographer Joseph McBride take the opportunity to sing the praises of this superstar of the golden age of cinema.
TCM Movie Database
Your destination for exclusive material from the TCM vaults
LEARN MORE >