skip navigation
Daily Schedule
Sat, Feb 24, 2018
DAILY SCHEDULE
WEEKLY SCHEDULE
Saturday, February 24, 2018
10:00 AM
B/W - 110 m

TV-G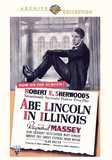 Covers the period from Lincoln's early years as a Kentucky woodsman until his election to the Presidency in 1860. more
12:00 PM
C - 122 m

TV-PG
Widescreen
Closed
Captions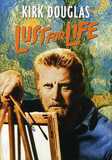 Vibrant orange sunflowers. Rippling yelow grain. Trees bursting with white bloom. "The pictures come to me as in a dream," Vincent Van Gogh said. A dream that too often turned to... more
Paul Muni, Karen Morley. Based on real-life events, Joe Radek, a simple, hardworking coal miner, is used and thrown away by racketeers eager to muscle in on the unions. Likeable and... more
4:00 PM
B/W - 104 m

TV-PG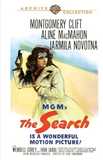 In post-World War II Germany a small boy who survived Auschwitz wanders alone - feral mute and terrified. The Search vividly captures the horrifying human cost of war. This milestone... more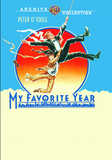 King Kaiser's Comedy Cavalcade goes on in minutes. But guest star Alan Swann is exiting the building. Fast. I'm not an actor. I'm a movie star! He bellows in stark fear. He just... more
TCM PRIMETIME - WHAT'S ON TONIGHT:
31 DAYS OF OSCAR: 31 DAYS OF OSCAR: BEST ACTOR WINNER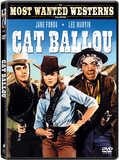 A woman seeking revenge for her murdered father hires a famous gunman, but he's very different from what she expects in this western spoof. Starring Lee Marvin, Jane Fonda, Michael... more
10:00 PM
C - 115 m

TV-14
Widescreen
Closed
Captions
12:15 AM
C - 158 m

TV-MA
Widescreen
Closed
Captions
3:15 AM
B/W - 121 m

TV-MA
Newscaster Howard Beale has a message for those who package reports of cute puppies, movie premieres and fender benders as hard news: "I'm as mad as hell, and I'm not going to take... more
5:30 AM
B/W - 143 m

TV-PG
There are no titles in the genre scheduled.
Recent Movie News
Vic Damone (1928-2018)
- Vic Damone, the popular singer who came up in the big band era and saw his popularity as a crooner develop into a long career as a singer, actor and radio-TV presenter, died February 11, 2018 in Miami Beach, FL at the age of 89.
22nd Annual Kansas Silent Film Festival - Feb. 23-24
- For its 22nd annual event, the Kansas Silent Film Festival will spotlight 'Women in Silent Film', showcasing several shorts and features all of which will star, be directed by, produced by or written by a woman.
Dick Dinman Salutes YOUNG MR. LINCOLN Director John Ford!
- In honor of the just released Criterion Collection's magnificent 4K Blu-ray restoration of director John Ford's beloved classic YOUNG MR. LINCOLN producer/host Dick Dinman showcases his chat with the prolific director Andrew V. McLaglen.
TCM Movie Database
Your destination for exclusive material from the TCM vaults
LEARN MORE >