skip navigation
Daily Schedule
Sun, May 28, 2017
DAILY SCHEDULE
WEEKLY SCHEDULE
Sunday, May 28, 2017
8:00 AM
B/W - 115 m

TV-PG
Widescreen
Closed
Captions
10:00 AM
B/W - 68 m

TV-PG
11:30 AM
B/W - 75 m

TV-PG
4:15 PM
B/W - 109 m

TV-PG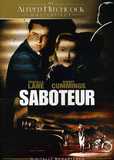 Robert Cummings, Priscilla Lane. A man is unjustly accused of sabotaging an American munitions factory during WWII and sets out in pursuit of the real criminal. 1942/b&w/108... more
TCM PRIMETIME - WHAT'S ON TONIGHT:
MEMORIAL DAY MARATHON
8:00 PM
B/W - 132 m

TV-PG
This compelling World War II epic of the 8th Air Force, adapted from the novel by Sy Bartlett and Beirne Lay Jr.., is given a new dimension by Gregory Peck, who plays a combat leader... more
10:30 PM
C - 149 m

TV-PG
Widescreen
Closed
Captions
1:45 AM
B/W - 138 m

TV-PG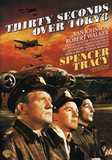 Van Johnson, Spencer Tracy, Robert Walker, Robert Mitchum. Based on a true story and boasting a fantastic cast, this profoundly realistic war drama (featuring film footage from the... more
Richard Dix, Elizabeth Allen, Ralph Bellamy. After his girlfriend intimidates him about being a pacifist, a young sculptor enlists in WWI and becomes an aerial fighter to prove... more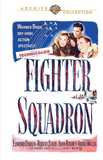 U.S. airman Ed Hardin pilots a damaged P-47 Thunderbolt toward a perilous but successful landing at his fighter-group base in the English countryside. The battered aircraft may never... more
There are no titles in the genre scheduled.
Recent Movie News
San Francisco Silent Film Festival Begins June 1
- The 22st Annual SFSFF begins June 1, with screenings running through June 4 in the historic Castro Theatre in San Francisco. The festival includes 18 programs total, with all films accompanied by live music.
Dick Dinman Salutes Undervalued Star Van Johnson!
- Kino Lorber has just released on Blu-ray a sparkling new 4K restoration of the riveting suspense thriller 23 PACES TO BAKER STREET and producer/host Dick Dinman welcomes noted author John McElwee to the show as both pay tribute to the versatile and undervalued star Van Johnson.
Kirk and Anne: Letters of Love, Laughter, and a Lifetime in Hollywood
- This is the story of film legend and centenarian Kirk Douglas and his wife of nearly sixty-three years, Anne. Their stories of enduring love and a lifetime led on the world stage unfold through the couple's own candid commentary and priceless letters from their personal archives.
TCM Movie Database
Your destination for exclusive material from the TCM vaults
LEARN MORE >