skip navigation
Daily Schedule
Fri, Jul 20, 2018
DAILY SCHEDULE
WEEKLY SCHEDULE
Friday, July 20, 2018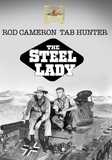 When their plane crashes in the Sahara, pilot Mike Monohan (Rod Cameron) and his crew try to reach civilization in an old German Afrika Korp tank they find. What they don't know is... more
A descendant of Jim Hawkins visits Treasure Island with a priceless map. more
The brave Americans who flew for France before the U.S. entered World War I are saluted in Lafayette Escadrille, a rousing and flavorful adventure filled with flyboy camaraderie.... more
10:45 AM
B/W - 81 m

TV-PG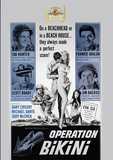 A Navy demolition team heads to the island of Bikini to destroy a sunken submarine before the Japanese get to the top-secret equipment aboard. more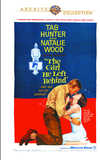 Tab Hunter, Natalie Wood, Jim Backus. A spoiled brat and campus ne'er-do-well finds himself flunked out of college and drafted in Camp Ord, California. Despite his attempts to escape... more
4:00 PM
C - 92 m

TV-PG
Widescreen
Closed
Captions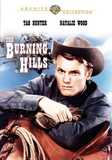 The gunmen who cut down Trace Jordan's brother have closed ground on hard-riding Trace. They never think hunted will become hunter... and never suspect Trace will lead them toward... more
5:45 PM
B/W - 121 m

TV-PG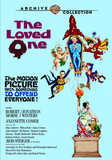 The funeral business gets a giant raspberry in this wickedly wacky, resplendently ridiculous farce based on Evelyn Waugh's macabre comic masterpiece and directed with inspired verve... more
TCM PRIMETIME - WHAT'S ON TONIGHT:
LEONARD BERNSTEIN CENTENNIAL
8:00 PM
C - 154 m

TV-PG
Widescreen
Closed
Captions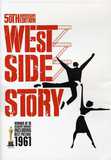 This brilliant (The New Republic) film sets the ageless story of Romeo and Juliet against a backdrop of gang warfare in 1950s New York. Directed by Robert Wise and Jerome Robbins and... more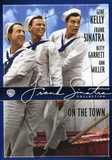 Eager to experience it all, three sailors are determined to find love and adventure during their 24-hour leave in New York City. Carrying with them good hearts, great voices, and... more
12:30 AM
B/W - 108 m

TV-PG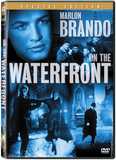 Marlon Brando, Lee J. Cobb, Karl Malden, Rod Steiger, Eva Marie Saint. An ex-boxer tries to find out where he belongs as he lives day to day as a dockworker and struggles against... more
2:30 AM
C - 99 m

TV-MA
Widescreen
Closed
Captions
Blu-ray pressing. Collector's Edition. Compelling sci-fi suspenser stars Dennis Quaid as Alex Gardner, a man with ESP who joins a government research project that involves entering... more
4:15 AM
B/W - 102 m

TV-PG
There are no titles in the genre scheduled.
Recent Movie News
Dick Dinman Salutes the Scott/Boetticher Blu-ray Collection!
- British home video label Indicator/Powerhouse has just released FIVE TALL TALES: BUDD BOETTICHER & RANDOLPH SCOTT AT COLUMBIA BLU-RAY COLLECTION and to celebrate this long-awaited occasion legendary western star Randolph Scott is saluted.
TCM Movie Database
Your destination for exclusive material from the TCM vaults
LEARN MORE >