skip navigation
Daily Schedule
Wed, Mar 21, 2018
DAILY SCHEDULE
WEEKLY SCHEDULE
Wednesday, March 21, 2018
8:30 AM
B/W - 114 m

TV-PG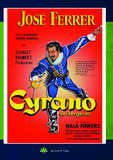 France, 1640: Cyrano, the charismatic swordsman-poet with the absurd nose, hopelessly loves the beauteous Roxane; she, in turn, confesses to Cyrano her love for the handsome but... more
10:30 AM
B/W - 110 m

TV-G
When poets love heaven and earth, fall back to watch!" exclaimed ads for this prestigious film. The hyperbole was prophetic. So many moviegoers watched the Barretts of Wimpole Street... more
12:30 PM
B/W - 107 m

TV-PG
Bette Davis portrays twin sisters Kate and Pat: The first good and the other if not exactly evil a vain vixen who's landed the husband Kate wanted. When Pat drowns Kate grabs her... more
Synopsis: In this dramatic short, an elderly farmer recites the "Whisperin' Bill" poem to a congressman seeking his vote.
Dir: Ben Holmes Cast: Charles Sale ,
B/W
10 min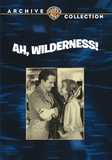 This classic story about high school boys coming of age in a small New England town features early screen legends Wallace Beery Lionel Barrymore and Mickey Rooney. more
TCM PRIMETIME - WHAT'S ON TONIGHT:
GREAT MOVIE ENDINGS
Blake Edwards's adaptation of Truman Capote's classic novella is ideally cast with Audrey Hepburn in the role of Holly Golightly. The free-spirited gamine darts about New York, feted... more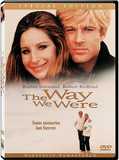 Screen legends Barbra Streisand and Robert Redford make movie magic as the captivating star-crossedlovers, Hubbell Gardiner and Katie Morosky. Theirs is a classic love story sparked... more
12:30 AM
C - 115 m

TV-PG
Widescreen
Closed
Captions
Leo McCarey's lighthearted romance combines with tragedy to tell the tale of two lovers who long to be together but are engaged to others. Director Leo McCarey Star Cary Grant,... more
2:45 AM
C - 93 m

TV-14
Widescreen
Closed
Captions
Woody Allen's Oscar-winning masterpiece explores love, sex, relationships and neurosis in a human, and slightly perverted way ("we use a large vibrating egg"). Well, although one... more
There are no titles in the genre scheduled.
Recent Movie News
Herbert Marshall - A Biography
- Scott O'Brien's biographies on Kay Francis, Virginia Bruce, Ann Harding, Ruth Chatterton, George Brent and Sylvia Sidney made the "Best of the Year" category in various publications.
Martin Scorsese to be Presented the First Annual Robert Osborne Award
- TCM is proud to honor our late host, Robert Osborne, with the creation of the Robert Osborne Award. This annual award will be presented at the TCM Classic Film Festival to an individual whose work has helped keep the cultural heritage of classic films alive and thriving for generations to come.
TCM Movie Database
Your destination for exclusive material from the TCM vaults
LEARN MORE >