skip navigation
Daily Schedule
Sun, Apr 23, 2017
DAILY SCHEDULE
WEEKLY SCHEDULE
Sunday, April 23, 2017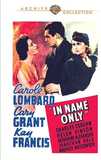 Alec Walker's wife Maida is a beauty, but she's also a venomous, self-absorbed schemer. Then Alec falls for an open-hearted widow named Julie. And Maida turns wedding vows into a... more
10:00 AM
B/W - 98 m

TV-14
Joe Collins, an inmate of Westgate prison, schemes with a group of convicts to breakout. He's intent on reaching his love, who does not know he's in prison but will not have a... more
5:45 PM
B/W - 116 m

TV-PG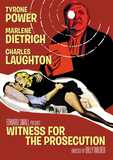 Marlene Dietrich, Tyrone Power, Charles Laughton, Elsa Lanchester. A suspenseful melodrama about a retiring London lawyer who defies his friend's advice and defends a drifter accused... more
TCM PRIMETIME - WHAT'S ON TONIGHT:
THINLY VEILED BIOS
10:00 PM
B/W - 97 m

TV-PG
Burt Lancaster, Tony Curtis. A parasitic press agent becomes practically enslaved to the incredibly powerful and egotistical columnist he depends on for work. 1957/b&w/97... more
Synopsis: In this silent film, a naive country doctor fights to save the woman he loves from a crooked specialist.

B/W
60 min

There are no titles in the genre scheduled.
Recent Movie News
Alec Baldwin to Host TCM's THE ESSENTIALS
- Legendary Late Night Host David Letterman, Emmy and Golden Globe® Winner Tina Fey and Oscar-Winning Director William Friedkin Set to Join as Special Guests Throughout the Season. Premieres May 6 & Airs Saturdays at 8 p.m.
Dick Dinman & William Wellman Jr. Salute BATTLEGROUND!
- Distinguished actor, writer and producer William Wellman Jr. rejoins Dick as both salute William Wellman's Oscar-winning once in a lifetime epic military drama which has just been beautifully remastered on Blu-ray by the Warner Archive.
TCM Movie Database
Your destination for exclusive material from the TCM vaults
LEARN MORE >