share:
Recent DVDs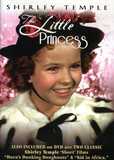 The Little Princess ... Originally released in 1939. Directed by Walter Lang. Starring Anita Louise, Ian... more info $5.95was $3.99 Buy Now
MEDIA:
WATCH MOVIE CLIPS
|
VIEW TRAILER
|
VIEW PHOTOS
|
WATCH A TCM PROMO
| | | | |
| --- | --- | --- | --- |
| Also Known As: | Natalie C. Kalmus | Died: | |
| Born: | | Cause of Death: | |
| Birth Place: | | Profession: | |
No biography information exists for this person. Be the FIRST to contribute by CLICKING HERE >
VIEW THE FULL FILMOGRAPHY
Contributions
shakespeare ( 2010-05-19 )
Source: not available
Flashback: to the Year 1921. Apparently the difficulties Mr. & Mrs. Kalmus were experiencing with the developement of a viable Technicolor process were minor compared with the problems occurring in their marriage. Perhaps they just didn't like each other very much anymore, but in any event they divorced in 1921. Oddly, they kept the divorce a secret and continued living and working together. Although, Natalie may have concidered this her best option at the time, the divorce was something she was to regret some 30 years later. Throughout the 20s and early 30s, the Kalmuses worked on developing and trying to perfect the Technicolor process. By around 1931, they had created a special camera that photographed three different colors on three separate film strips. This is what was marketed to the big Hollywood studio, and while the business men certainly balked at the big expense of Technicolor, the artists among them certainly recognized the inherent value in Color Pictures. They could not have been too scared of the process, since they had only just come through the advent of Sound pictures, and had seen how audiences had embraced this change. They probably knew audiences would come to color films, it was only that they were so expensive to produce. Technicolor needed a tireless, hardworking, never-say-die frontman and Natalie Kalmus, with her technical and extensive art expertise, was more than up for the chalenge. She must have had a very strong personality to rival any studio head, over worked director, or harrased producer. Technicolor started out small scale, mainly being used in Cartoons and Short subjects. In 1932 she devised the Technicolor Advisory Service, that sold a package deal at a flat rate to the Hollywood Studios. In addition to her consulting services, this package included the equipment, specially trained camera men, art directors, costumers and make-up artists. From the early 1930's Natalie Kalmus' name began popping up more and more in the film credits, sometimes as the Technicolor Cinematographer, but more often as the Technicolor Consultant. More and more the public became facinated with Technicolor films, film directors and producers likewise were entranced by the artistic possibilities of Color Films. (If they just weren't so darned expensive to make!) But, something, or rather someone, else began to irk these film-makers more than the costly sets and lighting. That someone was Natalie Kalmus. Well, it's the old saying: Geniuses are never appreciated in their time. Natalie just seemed to get some of the most powerful and legendary people in Hollywood really pissed off. But, to be fair, one really ought not to blame Natalie herself. After all, she had studied art herself for many years in the United States and in Europe. She had worked along side her husband/significant other in a very difficult endeavor to perfect the Technicolor process. Natalie strongly believed in muted colors. She was acutely aware of how too vibrant colors could overwhelm a film and detract from the story line. Kalmus wrote: "A super-abundance of color is un-natural and has a most unpleasant effect not only on the eye itself, but upon the mind as well." She recommended the "jusdicious use of neutrals" as a "foil for color" in order to lend "power and interest to the touches of color in a scene." But, Hollywood, particularly MGM, was quickly bringing in their own color experts from the Theatre. Vincente Minnelli is a prime example of someone who was brought out to MGM specifically because of his talent with use of colors on the stage. Vincente bitterly complained about Kalmus stating that despite his own vast theatre experience, he "couldn't do anything right in Mrs. Kalmus's eyes." Kalmus was the Color Consultant for "Gone With The Wind", and David O'Selnick wrote in one of his famous memos: "(The) technicolor experts have been up to their old tricks of putting all sorts of obstacles in the way of real beauty...We should have learned by now to take with a pound of salt much of what is said to us by the technicolor experts...(I love this next part-edit) I have tried for three years now to hammer into this organization that the technicolor experts are for the purpose of guiding us technically on the film stock and not for the purpose of dominating the creative side of our pictures as to sets, costumes or anything else...If we are not going to go in for lovely combinations of set and costume and really take advantage of the full variety of colors available to us, we might just as well have made the picture in black and white." Director Allan Dwan (Brewster's Millions, Sands of Iwo Jima) was less wordy than Selznick and more blunt in his summation of Natalie Kalmus: "She was a bitch." These and others in Hollywood of the 30's and 40's most likely thought haughty Mrs. Kalmus was due for a come-upance and it came in 1949 in the law suit that pretty much ended her 25 years career in films. Her 1921 divorce from Herbert came back to decidedly bite her when it appeared that he was about to re-marry. In 1948 she tried to sue him for half his assets, but two different courts held up the 1921 divorce. In any event, she cried all the way to the bank. The court did allow her an annual pension of $11,000. and yearly alimony of $7500. not a bad income for the late 1940's. Plus, she did own a lot of Technicolor Company's stock. But, it's likely that the value of the stock went down in 1950 when Technicolor's patent ran out along with a second punch coming when Kodak produced a cheaper film stock in 1951. It seems that more Hollywood stories end on a sad note than don't, but Natalie Kalmus was if nothing else, a Personality. And, real Hollywood Personalities weather all defeats well, don't they? At the age of 67 in 1950, she was of an age to retire. She lived another 15 years, passing away in Boston, Mass. And who wouldn't enjoy spending an hour or two looking back on the kind of incredible life this Woman of the 20th C. lived.