share:
Recent DVDs
Love Affair ... French playboy Michel Marnet and American Terry McKay fall in love aboard ship.... more info $7.95was $6.98 Buy Now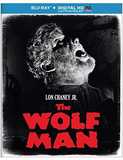 The Wolf Man ... 'Even a man who is pure in heart and says his prayers by night may become a wolf... more info $16.95was $19.98 Buy Now
MEDIA:
WATCH MOVIE CLIPS
|
VIEW TRAILER
|
VIEW PHOTOS
|
WATCH A TCM PROMO
| | | | |
| --- | --- | --- | --- |
| Also Known As: | | Died: | December 3, 1949 |
| Born: | July 29, 1876 | Cause of Death: | |
| Birth Place: | Russia | Profession: | actor, acting teacher |
No biography information exists for this person. Be the FIRST to contribute by CLICKING HERE >
VIEW THE FULL FILMOGRAPHY
1936:
Received first Oscar nomination for supporting role in "Dodsworth"
1939:
Earned second Academy Award nomination for "Love Affair"
Contributions
MonicaR ( 2007-08-29 )
Source: Bio info on MonsterZine & Wikipedia
Maria Ouspenskaya was born July 29 in Tula, Russia. Her birth year has been reported as 1876 and 1887, with common sense favoring the earlier date. First training for an operatic career in Warsaw and Moscow, she switched to Moscow's Adasheff's School of Drama. She was a highly motivated student, and after graduation she traveled across Russia in stock. During and after the Soviet revolution of 1917, she taught at Konstantin Stanislavski's Moscow Art Theater. Also from 1916 to the '20s she appeared in at least six Russian/Soviet films. In 1923 the Moscow Art Theater toured Europe and the U.S.; in 1924, when the troupe returned, Ouspenskaya remained in the U.S., where another Stanislavski alumnus got her work teaching at the American Laboratory Theater in New York. She also acted on Broadway, and in 1929 she founded her own school, the Maria Ouspenskaya School of Dramatic Arts. In 1936 the highly respected actress and teacher—Mme Ouspenskaya to her students—drew special attention playing the German Baroness Von Obersdorf in a stage adaptation of Sinclair Lewis' novel, Dodsworth, a role she was chosen to reprise in director William Wyler's 1936 film of that name. Walter Huston—also reprising his Broadway performance—is Dodsworth, a retired American businessman being cuckolded by a youth-obsessed wife (Ruth Chatterton). The wife's plans to marry a much younger man are halted by a few devastating words from the man's elderly mother (Ouspenskaya). Her performance garnered her an Oscar nomination. Seeing where her future lay, Ouspenskaya moved her acting school to Hollywood, where she would appear in 19 more films. In 1939's Love Affair, starring Charles Boyer and Irene Dunne, the third-billed Ouspenskaya played the sweetest of grandmothers (French this time), giving her blessing and benediction to the uncertain couple. In that most memorable of all Hollywood's years, Ouspenskaya's performance got her a second Oscar nomination. In the tragic romance Waterloo Bridge (1940), Ouspenskaya played the tyrannical ballet instructor Madame Olga Kirowa, whose harsh judgment drives a lovestruck student (Vivian Leigh) to prostitution. If an older, and awesome, European woman, nice or nasty, was needed for a film, Mme Ouspenskaya was likely to be considered. The Wolf Man (1941) is remembered as the best Universal Horror of the '40s for a number of reasons: an unusually literate script by Curt Siodmak; crisp direction by George Waggner; atmospheric music and photography; another classic monster make-up by Jack P. Pierce; an authoritative performance by Claude Rains, a brief but moving appearance by Lugosi as Bela the Gypsy werewolf, and Lon Chaney, Jr.'s forcefully human introduction of his keystone character, Lawrence Talbot/The Wolf Man. But it was the inspired decision to cast Maria Ouspenskaya as Maleva the Gypsy woman, Bela's mother, that raised the film from a solid programmer and gave it the mythic/fairy tale quality of Universal's classics of the '30s. Maleva watches over her tormented son, and speaks Siodmak's lovely lines over his body: The way you walked was thorny through no fault of your own. But as the rain enters the soil the river enters the sea so tears run to a predestined end. Your suffering is over, Bela, my son. Now you will find peace. In lesser hands this might have been silly. But Ouspenskaya plays Maleva with the same deep conviction as her superficially more "serious" roles. It's appropriate that it is for this great performance that she is best remembered. In 1943 Chaney and Ouspenskaya returned to their roles in Frankenstein Meets the Wolf Man. Though the film is uneven, sometimes brilliant, sometimes only adequate, the chemistry between Larry and Maleva is just as solid and real as in their first outing, making F.M.t.W.M. another of the better Universals of the '40s. Especially memorable is the scene where another character calls Lawrence Talbot "insane" and Maleva quietly interjects, "He is not insane. He only wants to die." Mme Ouspenskaya also continued theater work. In 1944 she finished the Broadway run of Outrageous Fortune despite pneumonia and a high fever, insisting that a soldier wouldn't avoid going into battle because he sneezed. Other interesting film appearances include another benevolent grandmother in Ronald Reagan's signature film, Kings Row (1942), the Amazon Queen(!) in Tarzan and the Amazons (1945), and parts in the ghost movie Beyond Tomorrow (1940) and the western Wyoming (1947). In 1949 Maria Ouspenskaya, a heavy smoker, fell asleep with a lit cigarette in her mouth and died December 3 from her burns and a resulting stroke. She was probably 73.