share:
Recent DVDs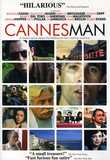 Cannes Man ... In a now classic spoof of the Hollywood star making machine, film producer Sy... more info $8.95was $14.95 Buy Now
The Desperate... Amiable con man Jack Cooper is on a westbound stagecoach, headed for the next... more info $11.21was $14.98 Buy Now
MEDIA:
WATCH MOVIE CLIPS
|
VIEW TRAILER
|
VIEW PHOTOS
|
WATCH A TCM PROMO
| | | | |
| --- | --- | --- | --- |
| Also Known As: | | Died: | |
| Born: | July 20, 1963 | Cause of Death: | |
| Birth Place: | Syracuse, New York, USA | Profession: | Cast ... actor director screenwriter producer musician |
RATE AND COMMENT
BIOGRAPHY
A boyishly handsome actor-turned-writer/director, Frank Whaley entered films as the youthful version of Francis Phelan (played as an adult by Jack Nicholson) in "Ironweed" (1987) and again essayed the teenaged version of another screen icon, this time Burt Lancaster, in the Oscar-nominated "Field of Dreams" (1989). These turns plus his harrowing portrayal of a heroin-addicted Vietnam vet in Oliver Stone's "Born on the Fourth of July" (also 1989) helped him land his first leading role in "Cold Dog Soup" (1990), a bizarre "After Hours"-clone requiring him to perform CPR on an expired hound, which unfortunately ran out of steam halfway through. Whaley continued to shine as a supporting player in Andrew Bergman's "The Freshman" (also 1990), helping Matthew Broderick import a Komodo dragon for the mob, and as guitarist Robby Krieger in Stone's biopic "The Doors" (1991) but stumbled as the likable, lying lead of the John Hughes-written-and-produced "Career Opportunities" (also 1991), an idea insufficient to stretch to feature length.
Starring with Roman Polanski in "Back in the U.S.S.R." (1992), the first US film shot entirely in Moscow, Whaley portrayed an American student who gets entangled in Russian organized crime, a performance suggesting Jimmy Stewart in "The Man Who Knew Too Much" (1956) as reinterpreted by Michael J Fox. After winning praise that year as a youthful roadside stranger who crosses paths with Jack Nicholson's "Hoffa," he slipped into the skin of a crippled jazz enthusiast, one of the titular "Swing Kids" (1993), alongside Robert Sean Leonard and Christian Bale, then had a memorable moment as the college student shot by Samuel L Jackson in Quentin Tarantino's "Pulp Fiction" (1994). Playing against his cherubic face and Bob's Big Boy hairstyle, Whaley received kudos for several unlikable, morally questionable characters. His newly-hired assistant to a sadistic, high-powered film executive (Kevin Spacey) in "Swimming With Sharks" (also 1994) was a finely etched portrait of callow ambition, a flunky who develops into an icy individual bent on revenge. As the star (and associate producer) of the unsettling "Homage" (1995), he further expanded his range by depicting an eerie, unbalanced mathematical genius who stalks and kills a TV sitcom star (Sheryl Lee). In another dark tale, Josh Evans' "Glam" (1997), he was the hyperkinetic, exploiting cousin of an innocent played by William McNamara.
The stage-trained Whaley, who has appeared frequently Off-Broadway in plays like "Tigers Wild" (1986), "The Years" (1993) and "The Size of the World" (1996), also co-founded and worked with the now-defunct Malaparte Theatre Company as well as the Naked Angels theater group. He began on the small screen as one of several youths whose fantasy war games begin to take on real proportions in "Soldier Boys," a 1987 "CBS Schoolbreak Special," and one of his better opportunities came as Lee Harvey Oswald opposite Helen Bonham Carter's Marina Oswald in "Fatal Deception: Mrs. Lee Harvey Oswald" (NBC, 1993). An heir accused of heading a vice ring in "Cafe Society" (Showtime, 1996), Whaley was a scientist who created a time machine in the direct-to-cable "Retroactive" (HBO, 1997) and also acted in two made-for-cable war movies, the cheesy, Vietnam-inspired "The Wall" (Showtime, 1998) and the much better World War II drama "When Trumpets Fade" (HBO, 1998), not to mention appearing in the CBS miniseries "Shake, Rattle and Roll: An American Love Story" (1999), among his TV turns. Taking his first crack at being a series regular in "Buddy Faro" (CBS, 1998), he portrayed Bob Jones, the straight arrow partner of the titular private eye (Dennis Farino).
Disappointed with the kind of work coming his way, Whaley decided to express himself as a writer-director, although he had no idea how hard it would be to get his vision to the screen. He even accepted his role on the short-lived "Buddy Faro" to help finance "Joe the King" (1999), a semi-autobiographical account of an abused and neglected adolescence which earned him the Waldo Salt Screenwriting Award at the Sundance Film Festival. Drawing inspiration from disparate sources including Sherwood Anderson's "Winesburg, Ohio," the songs of Bruce Springsteen and Francois Truffaut's "The 400 Blows," Whaley delivered a wrenching first film which felt like it had been brewing in the artist for many years. Val Kilmer and Ethan Hawke provided supporting turns that helped get the movie made, the former thoroughly deglamorized as the alcoholic father while the latter portrayed a guidance counselor whose caring ironically leads to the boy's incarceration in a juvenile facility at picture's end. Whaley returned the favor by acting in Hawke's feature directing debut, "Chelsea Walls" (2002). That same year, he directed and starred in his second feature comedy, "The Jimmy Show," which once again co-starred Ethan Hawke. Whaley also contributed a wonderful cameo as a hostile skee-ball attendant who lectures on economics in "Went to Coney Island on a Mission From God ... Be Back by Five" (1998, released theatrically in the USA in 2000).