share:
Recent DVDs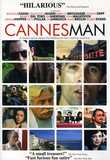 Cannes Man ... In a now classic spoof of the Hollywood star making machine, film producer Sy... more info $8.95was $14.95 Buy Now
The Desperate... Amiable con man Jack Cooper is on a westbound stagecoach, headed for the next... more info $11.21was $14.98 Buy Now
MEDIA:
WATCH MOVIE CLIPS
|
VIEW TRAILER
|
VIEW PHOTOS
|
WATCH A TCM PROMO
| | | | |
| --- | --- | --- | --- |
| Also Known As: | | Died: | |
| Born: | July 20, 1963 | Cause of Death: | |
| Birth Place: | Syracuse, New York, USA | Profession: | Cast ... |
RATE AND COMMENT
MILESTONES
1994:
Appeared in Quentin Tarantino's "Pulp Fiction" as the college student gunned down by Samuel L Jackson
:
Performed in summer stock
1989:
Played the young Archie "Moonlight" Graham in "Field of Dreams"; Burt Lancaster was the older version
1995:
Portrayed Craig Sheffer's brother in TNT's "The Desperate Trail"
1991:
Portrayed guitarist Robby Kreiger in Stone's biopic "The Doors," starring Val Kilmer as Jim Morrison
1991:
Reteamed with Mulroney for the John Hughes-scripted and produced "Career Opportunities"
2007:
Co-starred with Sam Shepard in "Ruffian," an ESPN-produced TV movie based on the legendary racehorse
1991:
Appeared uncredited as an Oswald impostor in Stone's "JFK"; role cut in released version but restored for director's cut
1995:
Associate produced and starred in "Homage," adapted by Mark Medoff from his play <i>The Homage That Follows</i>
2007:
Co-starred as the central villain in the horror feature "Vacancy"
1993:
Co-starred with Robert Sean Leonard and Christian Bale in "Swing Kids"
1987:
Feature debut in "Ironweed," playing the youthful version of Jack Nicholson's character
:
Formed rock band the Niagaras with his brother; played drums
1990:
As co-star of "The Freshman," helped Matthew Broderick's character import a Komodo dragon for the mob
2003:
Cast as Christopher Wey on "The Dead Zone" (USA Network)
1999:
Feature directorial and screenwriting debut, "Joe the King"; premiered at the Sundance Film Festival; Kilmer portrayed Joe's bad-tempered, alcoholic father, and Hawke played guidance counselor Len Coles; John Leguizamo also acted and served as an executive producer; Camryn Manheim appeared briefly as an abusive teacher straight out of Dickens; film dedicated to his parents
1992:
First film with actor Ethan Hawke, "A Midnight Clear"
1989:
First screen collaboration with Oliver Stone, "Born on the Fourth of July" playing Tom Cruise's best friend, a clean-cut Long Island boy who comes back from a tour in Vietnam as a brain-damaged heroin addict
2002:
Reteamed with Hawke as co-star of "The Jimmy Show"; also wrote and directed; screened at Sundance
2002:
Returned the favor by appearing in Hawke's directorial debut "Chelsea Walls"
1996:
Starred in Showtime original movie "Cafe Society"
:
Thanks to an Education Opportunity Program (for inner-city kids) sponsored by Jimmy Carter, received a stipend, his books and his college education
1997:
Acted in "My Brother's Keeper" segment of Showtime's "Dead Man's Gun"
1987:
Appeared in "Soldier Boys," a "CBS Schoolbreak Special"
:
Began acting in high school
2006:
Cast as paramedic Chuck Sereika in Oliver Stone's "World Trade Center"
1990:
First feature starring role, "Cold Dog Soup"
1994:
Earned critical success with "Swimming With Sharks" as the hapless assistant to a powerful movie agent (Kevin Spacey, who also co-produced)
1989:
Made TV-movie debut, "Unconquered" (CBS) with Dermot Mulroney
1993:
Played Lee Harvey Oswald in "Fatal Deception: Mrs. Lee Harvey Oswald" (NBC)
1998:
Provided a brilliant cameo as Skee-ball Weasel in the nostalgiac "Went to Coney Island on a Mission From God ... Be Back by Five"
1992:
Reteamed with Nicholson for "Hoffa"
1998:
TV series debut as regular on the CBS drama "Buddy Faro"; took the job in order to help finance his feature directing debut ("I was counting on the idea that we'd be cancelled after 12 episodes, and ideally, it was." - <i>Time Out New York</i>, Oct. 14-21, 1999)
2008:
Acted in the comedy feature "Drillbit Taylor," starring Owen Wilson
2010:
Featured in the crime thriller "As Good as Dead"
2011:
Acted opposite Abigail Breslin in "Janie Jones"