share:
Recent DVDs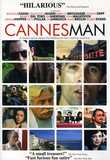 Cannes Man ... In a now classic spoof of the Hollywood star making machine, film producer Sy... more info $8.95was $14.95 Buy Now
The Desperate... Amiable con man Jack Cooper is on a westbound stagecoach, headed for the next... more info $11.21was $14.98 Buy Now
MEDIA:
WATCH MOVIE CLIPS
|
VIEW TRAILER
|
VIEW PHOTOS
|
WATCH A TCM PROMO
| | | | |
| --- | --- | --- | --- |
| Also Known As: | | Died: | |
| Born: | July 20, 1963 | Cause of Death: | |
| Birth Place: | Syracuse, New York, USA | Profession: | Cast ... |
RATE AND COMMENT
NOTES
Whaley was one of the co-founders (with Ethan Hawke, Robert Sean Leonard, and others) of the now-defunct Malaparte Theater Company. He also co-founded the Naked Angels theater group.
On rumors that Val Kilmer had everyone on "The Doors" set call him by his character's name: "Actually, we all stayed in character during the shooting of the movie--except when we had to piss. I didn't have to address Val as 'Jim Morrison', but I did refer to him as 'c--------r' a couple times. Seriously, Val's so amazing in the movie, I've been thinking about changing my name to Frank Whaley-Kilmer." --Frank Whaley quoted in Movieline, c. 1991
"Sherwood Anderson said that no one knows the chair of loneliness more than a child. That's what I remember most about my childhood--being alone all the time, being sad and lonely." --Whaley to Time Out New York, October 14-21, 1999
"I worked with a wide range of directors, and the ones that are the least successful--not from a box-office standpoint, but from my point-of-view--are the ones who knew the least about acting. What they don't acknowledge is that acting's the most important thing on the screen. Whenever I walk away from a movie I love, I remember the performances. With my film, people come up and say 'I loved your film--that kid [Noah Fleiss] is amazing.' And I think that's the key.
"There are very simple ways of handling actors, where you'll get the maximum amount of results. And a lot of directors don't know those little tricks, those ways of doing it--keeping an even keel on the set, keeping them relaxed and comfortable. And allowing them to trust you, the director. In 'Joe the King', the subject matter was emotionally draining. But the actors always knew that I knew where they were going, where they should be going. I think that helped them." --Whaley quoted in Newsday, October 13, 1999
"I really hate film acting. I despise it. I did a couple of movies that were challenging, but for the most part you get up, you go to work and you sit around all day. You smoke and you drink coffee and for four seconds you go in front of the camera and you second-guess yourself all day." --Whaley to Dallas Morning News, October 17, 1999
About trying to get "Joe the King" made: "I was very naive and I thought I could send it to Oliver Stone, Jersey Films, James L Brooks--people that I had relationships with. But they were like, you need to send it to a smaller company. Even Shooting Gallery and Good Machine--it's so hard, it's so hard out there. Even for a guy like me, you'd think would have it easy with a lot of experience in show business. But it was just really, really difficult every step of the way." --Whaley quoted in Indiewire (www.indiewire.com), February 21, 1999
"I wrote about what I knew. I had quite a criminal record before I turned 18. I stole because I needed things, because I grew up very poor. My movie is the Disney version, really, of the brutal environment I grew up in. And yet I consider the movie a love poem to my mother." --Whaley to Jami Bernard in Daily News, October 14, 1999
On casting friend Ethan Hawke in "Joe the King": "Ethan came in 15 pounds overweight and smelling like a cheese sandwich that had been left in a trunk in August. His wife [Uma Thurman] was nine months pregnant, and honestly, I didn't know who was pregnant between the two of them.
"I said, y'know, buddy, you're fat! It's gone right to your butt! You could show 'The Godfather' on that butt! He said, do these pants make me look fat? No, Ethan, it's your BUTT! I hadn't slept much either, but I didn't have a BUTT THE SIZE OF PEEKSKILL!" --Whaley in Daily News, October 14, 1999