share:
Recent DVDs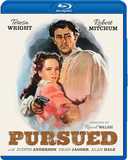 Pursued ... Considered as Hollywood's first western noir Pursued written by Niven Busch... more info $22.46was $29.95 Buy Now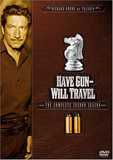 Have Gun Will... Have Gun - Will Travel, Wire Paladin, San Francisco. It's the statement on a... more info $11.95was $14.98 Buy Now
Rio Grande ... Sunset Carson rides the range in this lost cowboy classic. more info $6.95was $6.98 Buy Now
MEDIA:
WATCH MOVIE CLIPS
|
VIEW TRAILER
|
VIEW PHOTOS
|
WATCH A TCM PROMO
| | | | |
| --- | --- | --- | --- |
| Also Known As: | Harry Carey,Henry G. Carey | Died: | December 27, 2012 |
| Born: | May 16, 1921 | Cause of Death: | Natural Causes |
| Birth Place: | Saugus, California, USA | Profession: | Cast ... actor NBC page author horseback rider |
RATE AND COMMENT
BIOGRAPHY
The son of silent film cowboy Harry Carey, Harry Carey Jr. relied on the horsemanship his father had taught him to win roles for John Ford, Raoul Walsh and Howard Hawks. Graced with a slight, boyish physique, Carey was often cast as decent but doomed frontiersmen. Gunned down by Robert Mitchum in "Pursued" (1947), trampled by cattle in "Red River" (1948), and slaughtered by Comanche marauders in "The Searchers" (1948), Carey plied his trade without ego. With Ford as his mentor, he found a Dutch uncle in Ford's frequent leading man John Wayne, who brokered Carey's first shot at a co-starring credit in "3 Godfathers" (1948) - a remake of one of his father's silent films - and included him in his later vehicles "Island in the Sky" (1953), "The Undefeated" (1969), and "Cahill U.S. Marshall" (1973). With the death of Ford in 1973 and of Wayne in 1979, the aging Carey became a touchstone for Baby Boom filmmakers and he contributed nostalgic cameos to Joe Dante's "Gremlins" (1984), Robert Zemeckis' "Back to the Future Part III" (1990) and George Pan Cosmatos' "Tombstone" (1994). Slowing but rarely stopping, Carey retired from acting in his seventies to focus his energies a writer-producer, focusing on the careers of the Hollywood giants on whose shoulders he had enjoyed the ride of his life.
Harry Carey, Jr. was born Henry G. Carey on May 16, 1921 on his father's 1,000 acre ranch near Saugus, CA. A popular star of silent Westerns and a frequent collaborator with director John Ford, Harry Carey, Sr. passed onto his son a love of horsemanship - so much so that Carey, Jr. was an accomplished rider while still a child. Due to the red hue of his hair, Carey's father called him Dobe, short for adobe, after the red clay used in the construction of his birthplace. Relocated with his family to Los Angeles' affluent Brentwood community when he was nine years old, Carey often rode horse over the Hollywood Hills to visit family friend Will Rogers, a humorist and star of stage and screen. In spite of his love for the outdoors, Carey's true passion was classical singing and he traveled to New York City upon his graduation from the Black Foxe Military Academy to study voice. He made his professional debut, albeit as a horseman, during the 1939 World's Fair and in 1941 he took a job as an NBC page. During World War II, Carey served in the United States Navy and married Marilyn Fix, daughter of character actor Paul Fix.
Carey's ability with horses won him a bit part in the independent Western "Rolling Home" (1946). Tenth billed as a rodeo rider, Carey honored his ailing father by taking the professional name Harry Carey, Jr. Graced with a slight build and an angelic face, Carey often played earnest but inexperienced and often doomed westerners. He beat out two dozen actors for a part in Raoul Walsh's Western noir "Pursued" (1947), starring Robert Mitchum. Gunned down by Mitchum in the film, Carey developed a long-lasting friendship with the iconoclastic leading man. Though they shared no scenes, Carey appeared with his father in Howard Hawks' "Red River" (1948); star John Wayne had idolized the elder Carey and was influential in assuring future film roles for his son. With Wayne's ascendency to Hollywood's A-list, Carey was tapped to be a stock player in John Ford's film company, beginning with a co-starring role in "3 Godfathers" (1948). Ford's Technicolor take on the oft-told Western tale of an outlaw trio who come into possession of an orphaned baby was dedicated to Carey, Sr., who had starred in a silent version in 1919 and succumbed to lung cancer in 1947.
Ford made room for Carey in "She Wore a Yellow Ribbon" (1949) and "Rio Grande" (1950) starring Wayne, and in "Wagon Master" (1950), opposite Ben Johnson. He played cavalrymen in assorted oaters for such directors as John Farrow, Allan Dwan and Byron Haskin and appeared unbilled in "Cattle Drive" (1951) and two films with Marilyn Monroe, "Monkey Business" (1952), and "Niagara" (1953). A falling out between Carey and his mentor kept the actor out of John Ford's repertory for five years but the two were reconciled for the West Point drama "The Long Gray Line" (1955) and "The Searchers" (1956), in which Carey was seen as a Texas homesteader who meets death at the hands of the Comanche marauders who murdered his fiancée. He was invited by Ford to join the ensemble cast of the navy comedy "Mr. Roberts" (1955), but the project was finished by Mervyn LeRoy.
On the small screen, Carey was youth counselor Bill Burnett in "The Adventures of Spin and Marty," a six-part serial broadcast on "The Mickey Mouse Club" (ABC, 1955-59), and contributed guest roles to episodes of "The Lone Ranger" (ABC, 1949-1957), "The Rifleman" (ABC, 1958-1963) and "Rawhide" (CBS, 1959-1965). Carey appeared in a small, uncredited role in "Cheyenne Autumn" (1964), John Ford's final film. In the schlock classic "Billy the Kid vs. Dracula" (1966), he was a rancher whose spread becomes vampire king John Carradine's happy hunting ground. With the retirement of his mentor Ford, Carey was welcomed into John Wayne's stock company and appeared opposite the Duke in "The Undefeated" (1969), "Big Jake" (1971) and "Cahill, U.S. Marshall" (1973). Following Wayne's death in 1979, the fiftyish Carey found himself regarded as the last of a dying breed of Hollywood Western stars and was given nostalgic cameos in such films as Peter Bogdanovich's "Nickelodeon" (1976) and "Mask" (1985), Walter Hill's "The Long Riders" (1980), and Robert Zemeckis' "Back to the Future Part III" (1990).
Atypical supporting roles followed in Joe Dante's horror comedy "Gremlins" (1984), Lindsay Anderson's lyrical seaside drama "The Whales of August" (1989), and William Peter Blatty's "The Exorcist III" (1990), though Carey's scene as a Catholic priest beheaded by a demonic serial killer was deleted for the film's American release. Sailing well past retirement age, Carey contributed further bits to George Pan Cosmatos' "Tombstone" (1993) and Michael Cimino's "The Sunchaser" (1996), which marked his final feature film appearance. Retiring from acting, Carey remained active as a writer-producer while making frequent appearances on the nostalgia circuit. His memoirs, Company of Heroes: My Life as an Actor in the John Ford Stock Company were published in 1994. Awarded a star on the Hollywood Walk of Fame for his contributions to the television industry, Carey was inducted into the Western Performers Hall of Fame in 2003. In 2009, he wrote and produced the documentary "Trader Horn: The Journey Back," in remembrance of one of his father's greatest cinematic achievements. The veteran actor passed away on Dec. 27, 2012 at age 91.
By Richard Harland Smith