share:
Recent DVDs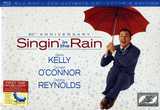 Singin in the... BR/DVD Gene Kelly, Donald O'Connor and Debbie Reynolds in a 60th-anniversary... more info $65.95was $84.99 Buy Now
The Story of... The Story of Film: An Odyssey is an unprecedented cinematic event, an epic... more info $48.95was $69.95 Buy Now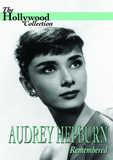 The Hollywood... A slew of film icons including Roger Moore, Gregory Peck, Mel Ferrer, Billy... more info $18.95was $19.95 Buy Now
MEDIA:
WATCH MOVIE CLIPS
|
VIEW TRAILER
|
VIEW PHOTOS
|
WATCH A TCM PROMO
| | | | |
| --- | --- | --- | --- |
| Also Known As: | | Died: | February 21, 2019 |
| Born: | April 13, 1924 | Cause of Death: | |
| Birth Place: | Columbia, South Carolina, USA | Profession: | Director ... director producer choreographer dancer |
RATE AND COMMENT
BIOGRAPHY
Between 1949 and 1959, Stanley Donen was either the key creative force behind or an essential element in the production of some of the most critically acclaimed musicals in Hollywood history. A former dancer, he befriended Gene Kelly, who joined forces with Donen on Broadway and later in feature films for the dancing legend like "On the Town" (1949) and what was widely considered the most popular musical ever made, "Singin' in the Rain" (1952). Donen also directed his idol Fred Astaire in "Royal Wedding" (1951) and "Funny Face" (1957), and helmed such crowd-pleasing titles as "Seven Brides for Seven Brothers" (1954) and "Damn Yankees" (1958). In later years, he showed a deft touch with light comedies like "Indiscreet" (1958), as well as thrillers like "Charade" (1963). Though his directorial career wound down in the early 1980s, the visual and technical brilliance of Donen's body of work, which was rightfully feted with an honorary Academy Award in 1998, ensured that he would remain in the upper reaches of Hollywood's pantheon of musical directors as long as viewers continued to draw joy and inspiration from them.
Born April 13, 1924 in Columbia, SC, Donen struggled to grow up Jewish in a region marked by intolerance for his particular faith. He found refuge at the movies, and fell in love with dancing after viewing one of Fred Astaire's effortless performances. He took tap lessons in his home town and graduated early from high school at 16, whereupon Donen lit out for New York City to make his way in show business. He earned his first Broadway credits as a member of the chorus in 1940's "Pal Joey," starring Gene Kelly. The veteran dancer befriended the younger man and later called on him to assist with the choreography for the play "Best Foot Forward." When Kelly lit out for Hollywood, he brought Donen with him, and the pair began their collaborations in film with the movie version of "Best Foot Forward" (1943). Donen soon began accumulating choreography credits on countless musicals, both with and without Kelly, including "Cover Girl" (1944), "The Kissing Bandit" (1948) with Frank Sinatra, and "Take Me Out to the Ball Game" (1948) with both Kelly and Sinatra. The following year, he and Kelly shared directorial credit on "On the Town" (1949), a sprightly Comden and Green tune fest with Kelly, Sinatra and Jules Munshin as sailors on leave and in love in New York City. The Big Apple locations - the first for a movie musical - and memorable tunes like "New York, New York" made it a box office and critical hit, as well as an Oscar winner for Best Music.
The picture established the Donen-Kelly team as one of the freshest and most innovative in Hollywood, and together, they were responsible for some of the genre's most enduring classics. "Singin' in the Rain" (1952) was perhaps the most iconic of these; an unflaggingly charming take on Hollywood's transition from silent pictures to talkies, it featured what was unquestionably one of the most indelible screen images of all time - the sight of Kelly crooning the title song while dancing through a studio-produced downpour. So great was its impact upon generations of viewers - many of whom were moved to explore dance and musicals after seeing the film - that it was later placed at #5 on the American Film Institute's Top Films of All Time and the top spot on its list of 100 Greatest Musicals.
Had Stanley Donen stopped directing musicals after "Singin' in the Rain," his legacy would have been ensured for time in memoriam, but he continued to work on some of the form's best efforts for the better part of the next decade. He directed Fred Astaire - arguably the greatest of all musical film performers - in two projects. "Royal Wedding" (1951) was his first turn as a solo director, and featured the spectacular "You're All the World to Me" number, which saw Astaire literally dancing up the walls and across the ceiling of a room. It would later serve as the inspiration for countless scenes in other films and television shows, as well as the 1986 music video for Lionel Richie's pop hit "Dancing on the Ceiling," which Donen also directed. Donen also helmed "Funny Face" for Astaire and Audrey Hepburn, which earned him a Golden Palm nomination at the 1957 Cannes Film Festival.
The success of his efforts with Kelly and Astaire made Donen one of the top musical directors of the fifties, with perhaps only Vincente Minnelli ranking above him. As a solo director, he helmed such hits as "Seven Brides for Seven Brothers" (1954) and "The Pajama Game" (1957) with Doris Day. Having firmly established himself as a top director of musicals, he was reluctant to rejoin Kelly in 1955 for "It's Always Fair Weather," and the experience - already tainted by Kelly's disintegrating relationship with MGM - was reportedly an unpleasant one. But "Damn Yankees" (1958), which Donen co-directed with the director of the Broadway production, George Abbott, brought the most active phase of his musical career to a close on a high note, as well as his fourth of five nominations from the Directors Guild of America, which had previously honored him for "Singin' in the Rain," "Seven Brides for Seven Brothers" and "Funny Face."
With the decline of the Hollywood musical in the late 1950s, Donen began making inroads to other genres. He made his first foray into romantic comedies with the delightful "Indiscreet" (1958), which marked the reunion of "Notorious" co-stars Cary Grant and Ingrid Bergman. The film was nominated for Best Picture at both the Golden Globes and BAFTA Film Awards. His next collaboration with Grant - 1960's "The Grass is Always Greener" - was a critical and financial flop, but their third go-round was "Charade" (1962), an engaging and polished thriller marked by Grant's repartee with co-star Audrey Hepburn and a terrific score by Henry Mancini. "Arabesque" (1966) attempted to recreate that film's chemistry with Gregory Peck and Sophia Loren, but not even their star power could elevate the ponderous end result.
Donen reunited with Hepburn for "Two for the Road" (1967), a bittersweet comedy-drama that explored the dissolution of a marriage between two seemingly hopeless romantics (Hepburn and Albert Finney). Told in a non-linear fashion that evoked the arthouse scene of Europe, the film was praised as Donen's boldest non-musical effort. He followed this with "Bedazzled" (1967), a cult favorite built around the then-popular comedy duo of Peter Cook and Dudley Moore. A colorful pop revamp of the Faustian legend, Moore starred as a nebbish short order cook who is granted his every wish - including a bedroom romp with Raquel Welch as the embodiment of lust - by a sardonic Devil (Cook) with a sense of coal-black humor. The film was a sizable hit with college audiences, who appreciated its fractured structure and nose-thumbing attitude towards religion.
"Bedazzled" would prove to be Donen's last successful film. His follow-up, "Staircase" (1969), was a comedy-drama with Richard Burton and Rex Harrison as an aging gay couple. The offbeat casting led Fox to market the film as camp, which resulted in a backlash of negative reviews that lambasted the film as being in bad taste. "The Little Prince" (1974) failed to generate the same sense of wonder as the classic Antoine de Saint-Exupery book on which it was based, despite a score by Lerner and Lowe and the presence of Gene Wilder and Bob Fosse in its cast. "Lucky Lady" (1975) squandered the star power of its leads - Gene Hackman, Burt Reynolds and Liza Minelli - in a moribund dramedy about romance between bootleggers in the 1930s. "Movie Movie" (1978) was the sole standout of the decade for Donen - an amusing send-up of genre pictures from the 1930s by Larry Gelbart, the film's two-movies-in-one structure offered some terrific comic turns from the likes of George C. Scott and Eli Wallach. Sadly, the momentum it generated was squelched by "Saturn 3" (1980), an ill-advised foray into science fiction with Kirk Douglas and a badly miscast Farrah Fawcett as astronauts terrorized by a dubbed Harvey Keitel and his colossal, amorous robot. The film did manage to generate some attention for brief nude scenes by Fawcett, who at the time was still riding high on her post-"Charlie's Angels" (ABC, 1976-1981) popularity.
Donen's final turn in the director's chair for a major motion picture was "Blame It on Rio" (1984), an uncomfortable sex comedy which asked viewers to find Michael Caine's attempts to seduce his daughter's nubile teenage friend (Michelle Johnson) amusing. The abundance of nudity helped to make the film a modest hit, but Donen's heart was clearly not in the picture. He was absent from directing for most of the 1980s, save for a lovely musical number on an episode of "Moonlighting" (ABC, 1985-89) in 1986. Donen also lent his name and legacy to the Academy Awards telecast by serving as producer of the 58th annual ceremony that same year.
In 1993, Donen made his stage musical directing debut with an adaptation of Michael Powell's classic ballet fantasy-drama, "The Red Shoes" (1948), but the production was not a success. He returned behind the camera for the 1999 TV-movie "Love Letters," based on the long-running play by A.R. Gurney, with Steven Weber and Laura Linney as the lovers whose romantic history is played out over the course of several decades' worth of correspondence. As befitting a director of his stature, Donen received his share of lifetime achievement awards in the 1990s, which culminated in an honorary Oscar from the Academy of Motion Picture Arts and Sciences in 1998. His acceptance speech was marked by the charm and grace that he brought to his classic musicals - upon receiving his award, he executed a gentle dance with the trophy while crooning Irving Berlin's "Cheek to Cheek." The moment served as a heart-warming reminder of Donen's legacy, as well as the whimsy and joy he brought to moviegoers throughout his career.