DVDs from TCM Shop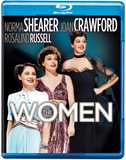 The Women A happily married woman lets her catty friends talk her into... MORE&nbsp> $15.95 Regularly $19.98 Buy Now
USER REVIEWS
See Detailed Ratings
Acting of Lead Performers

Acting of Supporting Cast

Director

Music Score

Title Sequence

Screenplay

Cinematography

Historical Importance

Would You Recommend?

0 Member Ratings
Rate the acting of the Lead Performers

Rate the acting of the Supporting Cast

Rate the Director

Rating of the Music Score

Rating of the Title Sequence

Screenplay

Creatively uses the camera to tell the story

Importance in Cinema history

Would you recommend for fans of this genre
Submit Ratings
Cancel
Write a Review
Read Reviews
NO REVIEWS AVAILABLE
The title has not been reviewed. Be the first to write a review by clicking here to start.
One of my favorites of all time!

That Girl At The Party

3/24/19

The Women is excellent on all counts - great casting, great direction, and a script that is timeless. The advice that Mary's mom gives her re:Stephen is still true for men today. And as much as we want to say we have progressed, women are often still just as catty to each other as they were portrayed in 1939! I watch this at least once every couple of years and I get goosebumps at the end every single time. JUNGLE RED!

Who Else But Cukor

Phew..My eyes are tired from reading 10 pages of review. I agree with the positive reviews as well as the negative. Cukor, the "women's director" proves he earned the moniker. Having to reign in so many diversified actresses couldn't have been easy. Norma Shearer (one of my all-time favorites) is the grounded element in this really fine movie. Yes it's dated but with some really wonderful performances, you can forgive that. The high points for me were Mary Boland, Paulette Goddard and believe it or not Lucille Watson. Rosalind Russell was funny albeit a bit overboard. Watson plays Shearer's mom, a small role but really well done. Goddard was great as toughie with heart of gold ( I could imagine Ann Sheridan doing this) and a delightful Boland (so funny). Marjorie Main in her oh so familiar type of role. Now if want to talk dated, get a gander at the colorful fashion show...wow some getups (but actually some were rather pretty). Yes it was a bit overlong but I can't help watching it every time it's aired.

Classic

I've seen this film 30 times and each time I see something new i hadn't noticed before. It is such a treat to show it to younger people who have only vaguely heard of the stars in this picture, many at one time or another the biggest in the business. Norma Shearer is at her best keeping the film grounded as the rest go through their extremely funny antics. A true classic in every way.

Excellent!

Thanks to the superb casting with a cascade of talented actors to the direction of George Cukor, 'The Women' excels in achieving a thoroughly fast paced, captivating and entertaining film for viewers. Screenwriters Anita Loos and Jane Murfin carefully designed the clever, witty dialogue that would go over most people's heads if one is not paying attention to each word with it's keen delivery handled perfectly by the likes of a young Rosalind Russell. From the dedicated lighting, to the crisp editing, this movie captures the full range and dilemmas of love, loss, deceit, infidelity, camaraderie, and friendship in a movie that must be seen by any and all who loves film. It should be a prerequisite for film school studies. I highly recommend 'The Women' and it should be seen more than once to catch all that it has to offer.

Disappointed

I expected too much, mayhaps. Found it too frilly, too sugary, too catty and quickly tired of Roz Russell's rat-a-tat lingo. What a change in women as they went to war and work during WWII. There are so many more strong women in movies of the 40's and 50's, as the world evolved, that this one just seemed insipid. Over and out.

The Women

Making a movie comprised of an entirely female cast is a cool idea but the premise is more interesting than the story. It's a good enough movie but the gimmick certainly overshadows the plot, saving it from something that might other wise have been mundane. Norma Shearer is good in the lead role, but the character is so sweet and good natured that it borders on saccharine overload. She's losing her husband to the predatory Joan Crawford, perhaps my all time favourite actress, who is delightfully wicked and shallow in one of her better performances. The relationship and performances by both women has an extra layer of hostility as Shearer was one of Crawford's real life enemies. Rosalind Russell is also good as Shearer's catty cousin who delights in gossip and making her friends miserable. As is often the case, the villains steal the show. The dialogue throughout is sharp and biting with a number of memorable zingers, all delivered with rapid fire precision. I was lucky enough to see the version with the Technicolor fashion show included. While it has nothing to do with the actual story, it is a nice little historical diversion teaching us that some things never change, that being, fashion shows feature pretentious women parading around in ridiculous outfits that real people would never wear. I may be overly critical with this movie and am only giving it three stars, but could see that many might enjoy it more than I did

Love it!!!

Love the "cattiness" of it all!! The gossip, the rumors, showing the true nature of women... Love it!!! Huge Crawford fan & she's perfect in this movie..

Yes, Mark, there is a man in this movie

There is a man on the cover of a magazine being read early on in the movie. This movie has the best cast of leading actresses and supporting actresses that I can remember. Cukor makes it all fun and interesting. "I was half-way down the mountain before I realized he didn't love me anymore.." is delivered by the imitable Mary Boland and she is a joy to watch. The opening credits are as good as "Ruthless People". This is one of MGM"s best and just think women didn't need a "actor" to carry the movie. LOVE IT!

Yes, Mark, there is a man in this movie

The man in this movie appears in the magazine that one woman is reading at beginning. Mary Boland and Marjorie Main "steal" this movie. "I was half-way down the mountain before I realized he didn't love me any more.." what a line--and nobody could deliver it better than Mary Boland. Just a funny, sarcastic movie--one of the best!!!

Yes, there IS one man in this movie..

Has anybody else spotted him?If not leave a comment and I'll give you a hint.

Love, Love, Love The Women!

I absolutely adore the movie "The Women"! All of the actresses held their own in the picture. I won't give it away but it was truly ahead of its time for that era. Bravo for making it. Also, do not bother with the remake, its FAKE!

the women

All my friends have seen this movie--not I. Does anyone know when it will be showing again?

Why the color fashion show?

I must admit to having a fondness for this great movie that began when my mother and I would watch it together decades ago. My mom was a contemporary women of the 50's...an aerospace engineer by profession who had been through a divorce and remarriage. Each character in the movie reminded us of the circumstances facing any number of family friends.The hosts were debating the meaning of having the fashion show in color and seemed unimpressed. But for those of us who were watching this movie as young women, the fashion show was the perfect contrast to the real life situations. The models were "dream girls" wearing suits to the zoo, perfectly coiffed in swim wear and wearing extravagant dresses on a country picnic. They were the ideal images women were supposed to portray in their daily lives - and many dreamed of achieving. It was truly the fantasy of the idealized women of the era. But the real word in black and white wasn't as ideal being tainted by betrayal, dishonesty, adultery, gossip, unhappy children, cat fights, financial strains, etc. Just as the Wizard of Oz, the colorized scenes demonstrated the fantasy unattainable by women of the day - and now.

What a great find for 'The Essentials'

I had never heard of this film until I caught it on TCM Essentials. What a wonderful storyline and the unusual fact there are no men in the entire film. It perfectly catches what I assume would be the emotions of women from this era. Very enjoyable!

Woman Loves: The Women

I've watched this so many times, I can practically recite it by heart. One of my favorite films of all time. Brilliantly written & skillfully cast. Love Mary Boland as Countess. Everyone should see this movie.

SHOULD BE TAUGHT IN HIGH SCHOOL

For men afraid of becoming deaf. Deafness has its rewards.

Hated It!

How anyone is entertained by this dreck is as boring as this movie.Not in a million years have I once been able to tolerate it in entirety.Rather be watching "Born To Kill" or do so to all the "b's" in this alleged masterpiece.

The "Women"

This certainly is a humdinger of a film. The only way I can even watch it is to keep reminding myself it's a "time capsule." The cast is superb, but I don't like any of them in this movie, so much so it's frustrating. I do like the colorized fashion show - my favorite being the fake hand on the swimsuit coverlet - that takes some fashion-forward nerve. I suppose it has a happy ending, but it leaves me shaking my head. It's best left with Joan Crawford's last line - I think that sums the film up appropriately.

The Women

Hey guys, are you ready to enjoy 2.5 hours of women gossiping? The all-female ensemble including Shearer, Crawford, Russell, Goddard, Fontaine and Boland are at their absolute best. The story, adapted from Boothe's play is funny and touching, although men will roll their eyes during the colorful fashion show scene. Director Cukor, Hollywood's most famous "Women's director," must've had a field day showing women at their best and worst. I give it a 4/5.

Brilliant!

Having this many female "stars" in one film must have been quite a trip for Cukor but he managed to corral them into an ensemble cast that is without peer. Mary Boland as the Countess de Lave steals every scene she's in and she's a hoot! I also liked Paulette Goddard here. Her character is wise beyond her years when she counsels Norma Shearer as to what she should have done to fight for her husband against Joan Crawford's wiles. There isn't a bad performance in the bunch and that goes all the way down to the delicious Marjorie Main! As a woman, I also enjoyed seeing the fashions of the day - elegant! When viewing this film, and any film for that matter, please remember it is 1939 and women were very dependent on men at the time. I'm old but I've known women just like these all my life. Not a lot has changed in over 70 years since Clare Booth Luce wrote this. Women may be less dependent on men but not that much. It's a joy to see an all-female cast in a film wherein there are so many great performances. I love this film!

Fabulous movie

This is such a wonderful movie. Norma Shearer, Rosalind Russell, and Joan Fontaine are my favorites. Rosalind Russell is a hoot in her role. Joan Crawford has never been one of my favorite actresses but she nails the hard-boiled Crystal. It's been interesting to read some of the other comments, especially the criticisms of how women are portrayed as being dependent on men. The movie was made in 1939 not 2013! These are high society women who rarely, if ever, worked in those days. Today we would call them "Ladies who lunch". Maybe Norma over-acted a bit but that's not uncommon back in the day. Today, we are asked to pay to see movies where many of the "actors" can't act at all nevermind over-act. Pax.

Yes, yes, it is dated, but...

This really is a gem of a film. I would advise those, those who love the film or hate it; if you've the chance, do read the play. The play is much more pithy and frankly it is quite risqu. Again, for its time. Many years ago PBS filmed a revival of the play to my unending delight! I've never even bothered with the 2008 remake. Some films should never attempt a remake, i.e. "Gone with the Wind" or "The Wizard of Oz". One note of import, I am sure many of you have noticed that 1939 was a killer year for movies. Truly, if there were ever an embarrassment of riches this was the year! It is to this fact I opine that it is ofttimes overlooked for the achievement it was.My sole disappointment was the "fashion show in color". I imagine it was considered a clever selling point given that year's competition. To me it is a convenient bathroom break. But, nonetheless, what a terrific film!

politically incorrect

I Know that the racial climate in this country was at an all time low in this country in 1939, but how did Virginia Grey's reference to Butterfly McQueen get by the censors. Was it too much to show Butterfly some respect.

FABULOUS!

This movie is everything that we watch old movies for...costumes, sets, drama, snappy dialog. It's should be viewed knowing the period. It's a time capsule and an exaggeration at the same time. If you watch this movie for life lessons you will be disappointment. The one liners are amazing! I have seen it time and time again!Love love love it!!!

What a bunch of medieval propaganda

Here is everything you will learn from this movie, Each statement made over and over by several characters or demonstrated in a really obvious manner: All men cheat, All Women should put up with it, All divorce is bad and all divorcees eventually become cynical sluts or sorry for themselves whiners, Beating women is nothing to get divorced over, some women need a good beating. This isn't a movie: it is a cautionary tale to warn women in awful marriages to suck it up no matter how bad it is, because a decent women do not get divorced and if they do, they will no longer be decent women.

All-Time Classic Cat Fight,

A TCM announcer said the classic cat fight of all times was in this movie. It is a humdinger. But it doesn't start at the ranch -- it runs all the way through!So much has been noted about it, but wanted to comment on something about the Joan Crawford character. She works at a sales counter, yet has a nice place of her own and great clothes. She played a lot of shop girls, always having a knockout wardrobe, including over the top evening clothes and a very well appointed apartment. In the real world, a sales girl would have to be living at home or at the Y or have at least one roommate, and wouldn't be able to afford an expensive wardrobe. But, this is the movies, and we enjoy it that way. Also, really enjoyed Virginia Grey's part as the savvy sales girl who prickles Crystal while she's on the phone with Steven. "Holy mackerel, what a line!" With so much cleverness going on, that sequence doesn't get much mention, but she was priceless. How about that beauty clinic! What a setup. And we do love to admire the clothes, which were so interesting then, their dressing up so much. There's a lot to check out in this picture, as well as catching the snappy lines, as has been mentioned here. Yep, play it again, Sam-antha.

Love it

Have watched it many time, have also watched the remakes, nothing can compare. Have also bought so I can watch it with my daughter and daughter-in-law

The Women

I've seen this movie many times (& I love it) but this is the first time I noticed that the opening scene reminded me of Fellini's great 8 1/2. All the strange & crazy characters!

The Women: 1939 TRUMPS 2008!

The original was MUCH better than the remake. (They seem more catty in black and white.)

@ 'Steve'...?

What do you mean, nobody remembers Norma Shearer anymore?? She was very beautiful and very talented...and yes, movies were much more 'dramatic' back then, and no, I've not seen this original (though I've seen the recent remake, as well as 'The Opposite of Sex', which is the first remake, I believe....and I'd enjoyed it, but long to see this one), but I hardly believe Norma could be so terrible; especially considering she'd recently lost the love of her life at a tragically young age, and the father to their two young children...although not at all the same situation, if she is playing the role of the central character, then she has essentially 'lost' her husband, and the father of their child... I know if it were me, I'd be extremely emotional and a little manic, too, even if it were just 'acting'...most draw on real emotions and experiences to be effective. Can't wait for TCM to show this!I'm not saying....I'm just sayin'...

Great film

I really had fun watching this film, I feel very sorry for some of these folks who just don't get it! The year 1939! 1939! 1939! get it? Women depending on men? FACT! GET OVER IT! A man's image of women? Screenwriters were ANITA LOOS and JANE MURFIN!!! You didn't have far to go to find that out! Director was a gay man? And your point is??? What the hell is wrong with some of these folks???The new version of this movie is just garbage!! But was made for and is great for these whiners who think they are progressives. As far as it making women look stupid, some of you make them look brilliant!!

Women Haven't Changed a Bit

I love the reviews here that put down Cukor for making women look stupid, dependent upon men, are crafty and without value to the world. has anyone watched any of the "Real Housewives...." series these days?? I was watching the New York version last night and I couldn't help but think this is right out of "The Women", just 70 years later. I can't see any difference except the script of the move was better than the "reality' of the tv show dialogue. The only bad performance in the movie was Shearer's. Someone should have told her that this was a talkie and she didn't need to fling out her arms and clown up her facial expressions to get her points across. No wonder no one remembers her any more. Crawford and Russell were sensational as always. Maybe you don't like the characters they normally played, but no one was better at them. Maybe that's why they remained lifelong friends.

Re-owwww!

Ha ha ha Paulette kills me

You are so right Jeff

The 2009 version is so bad

Modern version not up to the task!

The new version of "The Women" doesn't even come close from actresses to story lines that were changed. The old version was snappy, humorous and endearing; but the new version, I can't even watch a second time, it's so....bad!Goes to show, some actresses and movies cannot be redone!!!

It's 1939 not 2009

Not a dud in the bunch The entire cast shines with catty dialogue, scheming characters and a fast moving screen play. Cukor does a great job directing. Norma Shearer is very good as the betrayed wife and friend. Rosalyn Russell is over the top with her catty performance (Cukor made Rosalyn play it over the top, much to her protest, but Cukor was right - watch Rosalyn's natural comedic timing fly). But it is Joan Crawford who fought for the roll of Crystal Allen, and played it to near perfection, doing the most with the smallest of the film's three major rolls - studio execs thought the roll too small for a star of Crawford's stature. Not only was Crawford funny, bitchy and a gold-digger, she made Crystal Allen one of the all time great gold-diggers ever. Crystal Allen was no debutante unlike The "other" Women. Paulette Goddard, Marjorie Main and Mary Boland give outstanding supporting performances, along with the entire cast, writers and director. This picture a gem, based on a play, written by a woman, Claire Booth. A woman writing about The Women...

LOL

This movie's hilarious!!!!!!!!!!!!!!crystal allen LOL :D

Gender Bias

I believe this film is one of the most annoying to listen to. If this is how Cukor and MGM viewed women, I'd love to see how they viewed themselves (men)! The film seems extremely sexist with a gender bias against men. Adultery (Crystal = Crawford) is posed as a women's enterprise. In-fighting between women is very unrealistic and not the least bit amusing. Suggesting that women are backstabbing gossips is downright offensive. I agree with the previous reveiwer's opinions. This film is overrated and outdated. Not recommended.

Flip This Film

The first few times I watched "The Women" I thought it was mildly amusing. Then I realized there was something strange going on - there were no men in the film at all (they are repeatedly referred to but not shown). If MGM could make a film all about women, their attitudes toward men, catfighting, gossip and divorce then why couldn't they make one with men talking about their attitudes toward marriage, extramarital affairs and divorce with an all-male cast? It seems there was (and maybe still is) a double standard going on; it's OK for women to get together and rag on men for their quirks and weaknesses, but if men do the same thing it's considered sexist and degrading to women. 1939 was Hollywood's golden year for film; in my opinion "The Women" certainly isn't one of those "golden" films.

Great Comedy!

I love this movie! The dialogue, the cattiness, and the irony all make this a gem of a treat! I really don't care for Norma Shearer and her over the top acting, but I can put up with her in this company she is keeping! A LOL classic!

Ridiculous Film

It's interesting to hear so many women complain that this film is sexist. I will admit it certainly doesn't date well, but I expect had any men appeared in this picture, they wouldn't have looked too good either. I agree with Maxey that this movie seemed to go on forever and despite my best effort, I couldn't get through it either. And I love Rosalind Russell. Once they got to the dude ranch I had seen enough! Ridiculous from top to bottom.

Intolerably Horrible

I tried, I really tried to watch this movie tonight but after what feels like hours, I can't stand it any longer. It's loud, makes women look stupid, wimpy, trite and the musical score is awful. Talk about nauseating hysteria-drama, this is it. I don't care how many high brow names they packed into this film: Cukor bombed on this one. I'm beginning to think that he enjoyed making women look inferior.

Shearer, Russell and Fontaine

This film probably ranks as a classic because of the presence of Norma Shearer, Rosalind Russell and Joan Fontaine. Their performances are superb for the script they had to work with. My objection is to the script and how it depicts women. Fontaine is one of the few characters who isn't made to look like a Cukor caricature. For this reason, I prefer the newer version. But I also appreciate that contexts of this older version. Maybe people didn't know any better then.

Joan Fontaine's Role before "Rebecca"

Mary Raines (Norma Shearer) and Peggy Day (Joan Fontaine) meet on a train to Reno, Nevada, with a host of other women who are also on their ways to get divorced. Fontaine's supporting role is an interesting one because she's divorcing a relatively new husband. Her state of confusion is soothed by the mass of women who are also going to Reno for the same reason. To be in a supporting role in what was a big time film back then and follow it with the leading role in the ever so classic "Rebecca" with Sir Laurence Olivia is a great career move."Suspicion" co-starring Cary Grant comes to Fontaine shortly thereafter. I think I'd have rather been in Joan Fontaine's acting career position after this film than any other actor.

Love Love Love this movie!

This is one of my favorites. I believe this was Rosalind Russel's first movie, boy did she play the screwball, bratty friend well. Personally I find these type of women very annoying but Rosalind well she nailed it,catty woman are still around today. I found this movie to be very entertaining, funny and just a great life lesson for women of all ages even today. I'm very sorry for the people who just didn't get that.

a man's man images of women

director george cukor was a gay man. a man who favored men among men, he wasn't the best suited to head an all woman cast! the ways women are portrayed in this film are highly questionable today. these women were how men's men wanted women to appear to be. among the worst in the cast is, as usual, joan crawford. she appears the way victims and users do: dependent upon men for their survival (to put it mildly). this film is currently being used to teach younger women today how not to behave. at least it has that purpose.

Out of Date as it Depicts Women

I was very disappointed in this version of "The Women" because of how the women are depicted. It doesn't surprise me that Joan Crawford would play in a film that shows women as rather mindless or victims of men, or dependent on them. It does surprise me that Rosalind Russell would stoop to do such a role. I wouldn't even consider calling this film a classic because it doesn't pass the test of being timelessly true. If it shows how women acted back then, I'm sure I wouldn't have been interested in either being a woman or dating one. I also don't want my family of youngsters seeing this without first being taught this is not how women behave now.

Rosalind Russell Fan

There's one main reason I like this old verion: Rosalind Russell. I'm glad she insisted on sharing top billing with Norma Shearer since her performance reveals she deserved it. A drag queen, Charles Busch, who frequently does a female impersonation of Joan Crawford, uses Crystal to mock her. With over 600 women, female images & animals in the film, this version of the film has become an iconic one for male women transsexual, tranvestite & transgender people, as well as drag queen gay men.Be that as it may, I fell for Russell's performance.

Cukor's Version

Rosalind Russell's always a great character actor. Joan Fontaine's lovely. This film has it's Cukor moments, if his direction is the attraction. I'm not much of a Cukor fan especially when he directs a cast of primarily women. I don't feel her got what being a woman was like well enough.

The Women

I'm glad the remake of this movie was so successful. I like it better by far. Especially the supporting cast. This old version's okay but not all it's hyped up to be, now that I've watched the newer version. I recommend it, instead of this one.

YesterYear's Gals Have Been Surpassed

Casting made all the different in this old rendition and the 2008 one. I am typically no fan of many of the modern movies. I liked Rosalind Russell's performance and Norma Shearer's, of course. But then there was the third misfit character that wrecked the blend (Crawford). I have put the old version in storage because I will be continuing to watch the Ryan, Beining, Mendes version now. They are dynamite!

The 2008 Version is So Much Better!

This older version of "The Women" had a serious casting problem. Crawford was not match or equal to Shearer and certainly not Russell! It's a glaring issue that's very obvious. Now that the casting of the newer version has been balanced so that there isn't the same disaparity is acting abilities between the players, finally, "The Women" has been made as it deserved to be. Plus, the supporting cast in the 2008 version is far superior to this version's supporting cast.

Older isn't alway better

Marjorie.Campbell

5/15/09

Norma Shearer's Mary is superb. But, a problem arises in this version of "The Women" when Crystal (Joan Crawford) has an affair with Mary's husband. Shearer doesn't have to 'steal' the scenes because Crawford's performance is the weakness in this film. It's a shame because Rosalind Russell, Joan Fontaine and Virginia Grey turn in terrific performances. After watching this VHS for decades, it seemed like a classic. Having seen the new version, my mind has been changed. Nothing compares to great acting.

Shearer, Russell, Fontaine & Grey Film

When this film was in theaters, the men focused upon Joan Crawford while the women enjoyed Shearer, Russell, Fontaine and Grey. There was a gender variance. Apparently there still is. As senior woman, and although I prefer most of the older films from my generation, I like the new version better after watching both of them again. Where were men thinking who put Miss Crawford in such films? It's strange how clear that comes across the screen now. Russell is fantastic. Shearer simply great. Fontaine lovely & Grey so essential. I'll still go for the new version.

excellent movie

the entire cast was astounding. acting at its best: norma shearer, rosalind russell and the great joan crawford....to "ellissa" you don't know acting joan crawford could act the pants off of any actress in this day and age....you need to you tube her and see her words

Woulda, Coulda, Shoulda, but Didn't

What a cast, all but for Joan Crawford, whose performance doesn't measure up to the fine actors packed into this film. Woulda been a classic, if not for Crawford's inability to act. Coulda been as sensational as the new version had an actor instead of a movie star been cast as the slut. Shoulda been more carefully scrutinized by the producer for that reason. But Crawford (somehow) eased through the corporate cracks, unfortunately.

Classic

I loved the fashion show, it was very unexpected. I wish fashion was like it was then ... so breathtaking! Thank you for showing this movie, it's a favorite in my household.

If Not for Crawford...

this version of the women would have been a classic. But one actor who can't act their part well at all can spoil the best of performances. Russell & Shearer deliver top knotch performances that Crawford couldn't hold a candle to. The new version exceeds this one because the performances are all superb; whereas, the same cannot be said for this version, most unfortunately. There were so many great actors who could have measured up to Shearer & Russell's fine performances.

Wonderful Movie

Saw "The Women" for the first time last night on TCM and thoroughly enjoyed the movie from start to finish. Any time you can put that caliber of actors together, you are bound to end up with something GREATbut Mr. Cukor did a wonderful job of directing them to bring out a fabulous performance from all. I was a little confused during the fashion show; I thought 'Where did the color come from'. I know they were watching "fashions of the future" but I thought for a second, 'Did someone change the channel?'Any movie made all about men that can without a single man has got to be worth watching and to be made in 1939 before women had nearly the rights they have today is just amazing!!

Love the women

Fabulous! One of my favorites... just bought the dvd.

women have nothing better to do

This movie show's just how fast a rash could spread. It start's out like a normal day in a woman's life in those day's anyway the women back then have help all in the house even if they are not working mother's.Today women who stay home wish for the help they had in those day's. Now I think that the movie is very well acted by Norma Shearer and Rosalind Russell they were the best of the bunch. I like the rest of the cast Joan Crawford did'nt disserve top billing she just played a **** and a golddigger that could have been played by any bit player she was'nt that pretty or that suductive her body language proved that. The two who brought down the house were Shearer and Russell it would not have worked without those two the elegance of Norma and her beautiful way of speaking and handling of her situation was wonderful she went on with her life, but once Russell turned cheek and it happened to her she blamed her cousin for her trouble's so she plotted against her and that's when the show really began. I loved how they went from friend to foe when Crystal became friend's with Sylvia it became clear how this picture was going to go and it was an enjoyable film the best scene was the fight on the ranch when Sylvia read the telegram, and then notice apart missing she read it and that's when all the fun began. She did everything to make sure Mary's life was a living hell when it came to Crystal she was hurt by the women all around she had only one agenda and that was to make everyone miseralbe like her. The movie itself is great but in this day and time that script would not fly I know that there was a remake but I have'nt saw it and I don't think I would because movies like that aren't made to be made over. It's to premitive we as women today don't rely on men soley well some do and my review on this movie is there will never be a finer cast nor will there ever be a better director I think I love the movie's from the genre because they are just wonderful.

Love " The Woman "

I have watched this movie several times. I even saw the play. The original black & white is the only one to watch. I watch it every time it's on.Thanks TCM.

love "The Women"

I saw this movie years ago and loved it. I am 35 and prefer the older black and white movies. My 16 year old daughter is watching the movie now in English class and she loves it as well.

Love It

This has been one of my favorite films since I was a teenager (about 25 yrs now). Sure it's dated and somewhat politically incorrect in our oh so confining social conscience of today, but the cast is stellar, and the dialogue is lightning quick and full of snipes and cattiness and that drop dead gorgeous Norma Shearer makes this one of the greatest! The splash of color in the fashion show is a hoot. The new remake sucks.

The Women

i would like the version of this movie that has the men included....i preferred it..i purchased this movie not realizing the men had been taken out?????????????it was much more interesting and a better movie before the changes...i don't understand why anyone would think differently....norma shearer's husband was played by leslie neilson.

Catfight!

My favorite part is when there is the catfight at the ranch in Reno. Roz Russell steals the movie from everyone else in the cast with her wackyness. The remake of The Women is definitely not as good as the original. But, the 1939 version and the new one are two different movies. the 2008 version is about friendship while the original is about cattyness and Adrian fashions.

The Women

I first saw the original women a couple of years ago and loved it. Then I happened to see The Opposite Sex with June Allyson, whom I love as an actress, not knowing it was a updated version of the original and loved it as well. I even liked the fact that they cast men in the second version. I would love to go and see the new version of The Women but I am a little skeptical since they usually never remake a classic that well.

Disappointed

I adore the original 1939 movie. How ever i was very disasppointed in the new one. To many changes were made. I believe when they remake a movie and use the same title of the older version you should stick closer to the original story line. My daughter and I love old movies, so we decided to go to the movie and see the how they remade this one. We both were very upset of the changes in the movie. I believe the new one cannot be compared to the original and therefore would recommend old movie lovers to not waste your money or time on the new version.

saw them both....

Happened upon the original 1939 movie, then 2 days later saw the Meg Ryan remake out now. I must say, I enjoyed the original more - just seeing the time period. Wish TCM would play "The Opposite Sex" just for a comparison. The new one out is great too. Fun noting there are no men at all in the movies!!! Well done.

Fantastic acting

I love the acting in this movie.The movie shows us what the fashion was like in 1939, Were women in those days actually wearing hats like that?

Nothing can compare with the orginal

I love this movie and have watched it with many friends. I want them all to see the original first before we all see the new one together. I just can't see anyone beginning able to recreate Rosaline Russell in her role of Sylvia Fowler. They tried a remake with a different title in the 50's called "The Opposite Sex" with June Allison playing the part of Mary. But is couldn't compare and although there are some good actresses in the new one. I think the Hollywood of today must learn when someting is so good maybe, you just let it stand alone.

I agree!!! The remake cannot compare!

I totally agree with Joyce. This movie is a classic that the hollywood of today cannot even begin to compare. Get real hollywood, you have to stop remaking masterpieces and start being original.

No Remake

No remake is possible.Why do these so called stars of today try to duplicate the Classic Hollywood personna? The couldn't in a million years. Why don't they stick to their inferior computerized obcenities, violence, and hoodlems and poor quality moviemaking instead of trying to circumvent an era that will never return. They do so much injustice to these classic movie stars who they couldn't touch in an eternity. The 1939 version is untouchable. I love it and always will.

Life Lessons

As a newly married woman, I've learned so much about being a dedicated wife, protective mother and supportive friend from this movie. This is definitely a MUST SEE for all women (especially those engaged or thinking of marriage in the future). I absolutely LOVE this movie...can't wait to see how the remake holds up to the original!

GREAT MOVIE

I LOVED THIS MOVIE AND TO HAVE A REMAKE WITH A TALENTED CAST SHOULD BE GREAT. I HAVE TOLD MY CO-WORKERS TO WATCH THE 1939 MOVIE FIRST AND THEN COMPARE THE TWO.IT'S NOTHING LIKE AN OLD BLACK AND WHITE MOVIE ON A SAT. NIGHT WITH A BOWL OF POPCORN. I HOPE TCM WILL SHOW THE 1939 MOVIE THE WEEK THE REMAKE COMES OUT.

Cat fight!

I enjoy this movie every time I see it. I can't wait to see how it is updated in the Meg Ryan version. The 1939 cast will be hard to beat! Very clever how it is about men and yet none are in the cast.

The best Version of ALL

I can't wait for the new movie to come out to see if it is as great as this one is .I watch it every time I see it's on TV,I never miss it.I have seen all the versions even the remake of the play,but I like the 1939 version the best.

My Kind of Movie!

No Men! Although it's all about them. I didn't even know the name of this movie until my mother told me. I'm 27 and the lessons then are just as valuable now! I can't help but love Norma Shearer not knowing what to do until she really knew. and two years later at that. Definitely in my top 10! The role of a strong womans importance in film is shown off here. Just surprised it was never remade.

Not To Be Missed

I love this movie from beginning to end, time and time again. Norma Shearer, Ros Russell, Joan Crawford, Paulette Goddard, Marjorie Main, the fashion show and Jungle Red!

Valuable Lesson From the Movie

We learn a very valuable lesson this movie: gossiping is a very bad habit.

One of the best movies made....

This movie makes me laugh each and every time I watch it. What a joy to see all of these superb actresses apparently having such a great time making this movie. Rosalind Russell is one of the best (if not the best) comedic actresses ever. Recommend this to all your friends!

my favorite movie

i love this movie. the first time i watched it i didn't even realize there were no men in it . lol i hope they show it in the evening soon ty

Over the top at times but true

This is one of my favorites. It is overacted at times but if you're a woman watching you're thinking of women you know that are a lot like the characters. The remakes of this are also good but come on only Joan Crawford could be Crystal Allen. Loved the fashion show clip also. They knew how to dress back then.

TCM cut part of a movie?

I love this movie like an old friend. What a disappointment to find part of that wacky rift of catty remarks at the movie's beginning had been dropped. Where was Rosalind Russell's exercise routine? I hope next time it's played, the whole movie will be there. The dialog is just too much fun to omit any of it. I stopped watching before I could see if any more was missing. TCM, how could you?

Rallllllllllly Dahling

Shahiydah Sanders

11/28/07

To me, the 1939 version was very theatatrical, the reaction to some situations in the movie were overdone.But I guess that's how some women reacted in a situation such as this, in those times. Especially when your mother is telling you not to say anything. Nowadays, it would be quite different. That's why I'm waiting for the 2008 version, to see if Diane English will "keep it real" for this generation.Having said all of that, I still think this movie is a classic.Shahiydah Sanders

Sucked me in from the beginning!

I was flipping channels last night and the beauty of the leading lady caught my eye! I just love the 30's and 40's! Women were so beautiful then :) This movie is fantastic!The acting was incredible! I am going to buy it on DVD!What was also really compelling about this movie was the fashion! The hats were charmingly bizarre and that dress with the eyes on it, and the swimsuit cover up with the hand, so wonderfully wacky...WOW! LOVE IT! LOVE IT! LOVE IT!

My favorite comedy

The swastika remark is jarring but in September 1939 it was not general knowledge the full horror behind it, and up until the attack on Pearl Harbor, America was staunchly isolationist regarding the growing trouble in Europe. Equally eye-widening is when Mrs. Moorehead advises Mary "keep still, keep still when you're fairly aching to talk. It's about the only sacrifice spoiled women like us ever to make to keep our men." To follow this advice even though much of Mary's mother's other council is good- is to silently condone 'Stephen's' behavior and welcome a succession of 'Crystal Allens' in the their life. And that's no marriage.

Better anlogies than this

This movie is almost wonderful!There is one line which I was shockedto hear. When Norma Shearer's mother tells her the best thing about sleepingalone is being able to spread out like aswastika across the bed.I was mortified. Couldn't you have had abetter comparison than that!

Rosalind Russell is the best

If your a Rosalind Russell fan or a Joan Crawford fan,this movie is the best.

THE WOMEN

I SAW THIS MOVIE YESTERDAY, OMG IT WAS SO FUNNY. MISS RUSSEL WAS SUPERB AS ALWAYS. THANK YOU TCM FOR GIVING ME SUCH WONDERFUL PLEASEURES.

breath of fresh air

Saw this movie on Wednesday morning telecast. Thoroughly enjoyed seeing these legendary actresses in totally unexpected roles. I loved that the cast was female.

Remarkble Movie

This is one of the best movies ever made. I have never seen Rosalind Russell blend in with such a supurb cast as this one. This film is joyous to watch over and over again. Why cn't they make movies of this calaber now? The studio system then was extroidinary and a movie that has this kind of verosity is like a Rembrndt painting. This era of movies is the only era of movies as far as movies are concerned. I thought that she was better in this movie than Auntie Mame by a longshot.

Great Movie!

I caught this movie on TCM during the tribute to Rosalind Russell. The movie was wonderful! The acting is superb with a first rate script! Rosalind RUssell steals the show from the inimitable Norma Shearer as the bitchy "frenemy" and Norma Shearer fights back to get her man back with her "jungle red" claws! The movie is great and I recommend that everyone should see this movie! You will love it!!!

One of my Favorites

This film has become one of my favorites! It is hilarious, sweet, catty, bitchy, hearfelt and one of the best acted ensemble pieces ever. It is just a shame it was released during the watershed year of 1939. I think any other year it would have competed for several Oscars including Pic, Director, Actress(Norma Shearer) , and at least 2 sup. actesses ( my choices, Paulette Goddard and Rosiland Russell). This is a master class is acting! Sure , it can be said it is also old fashioned, but it was the acting of the times. Rather theatrical and broad. But stil Amamzing!

GREAT!!!

What a joyous movie. George Cukor is the only director who could direct these stars to make these performances that were of sheer joy and amusement. <Mary Bolen and especially Roz Russel were extroidinary. Joan Crawford was the perfect vixen. This timeless movie is so fast paced that you can't miss a momoment of it. The only objectionable bit that I found was the mistreatment of Butterfly McQueen. These caddy women and their hysterical situations are so delightful to watch that it makes your day brighter.

The Ultimate Chick Flick

One of the things that I find fasinating about this movie is the fact that there is not one man in it. This is a bold move concidering it's 1939. The whole movie revolves around women's relationships with men but never actually shows the characters interacting with a man (except on the phone and we only hear the women's end of the conversation). We learn about the men in their lives by listening to the women discuss them at the nail salon, the dressing room, or the powder room etc.I guess it's not "politically correct" because it deals with adultery and the wife opts to forgive the cheating husband. Personally, I find watching the struggles and growth that takes place in the character to arrive to that decison grown up and interesting.I thought the use of color for the Fashion show scene amuzing. The crazy post WWII fashions were outrageous and even a little decadent. It had the same effect as when Dorothy enters Oz and the movie turns to color. By the way, The Wizard of Oz came out the same year.It is one of my all time favorites. It has wonderful acting and facinating characters. The dialog is smart and funny.

What a waste.

I caught the TCM tribute to Norma Shearer and wanted to find more of her movies. Unfortunately this was the only one available on DVD. I thought the material was silly and insulting to women; certainly not worthy of the cast. It's almost embarassing to think that this is how people saw women during this period. I have no doubt that the screen play was written by a man...probaby a guy who had gone through a similar experience. The fact that Shearer's husband actually was a cheat almost bore no significance what-so-ever. If I had children this is definitely a movie I would steer my daughter away from.

One of the best movies of all time

I absolutely love this movie. I've only seen it about 15 times!!! Beleive it or not my husband liked it, too. It's pure genious that the movie is all about womens' woes with men, yet you don't see one the whole movie.

"The Women"

This movie "The Women " is worth having in your DVD library. This is one of my favorite movies, I love to watch. This movie is brilliant, and the cast is terrific.

Brilliant comedy

If you have never seen this brilliant comedy, please treat yourself. No one should go through life without seeing Mary Bowland as the "Countess d'Lave" or Joan Crawford as the ultimate other woman. And if you see nothing else, you must experience the opening sequence, itself a masterpiece of invention. Although highly politically incorrect, and therefore shamefully omitted from the AFI's "best" lists, this is the one of the greatest acting feasts -- and one of the four or five best comedy scripts -- ever to come out of Hollywood. Fabulous!!

"The Women"

If you get the chance to see this movie==The Women l939, you'll desireit over and over again. I've beenwatching it for 30+years now, it'sterrific. I do so love the old blackn whites: I also love Norma Shearerand Rosiland Russell fans will love to hate her--she made the movie.
*We protect your personal infortmation and will not provide it to anyone without your consent. For a complete explanation, please refer to TCM's Privacy Policy. By submitting your contribution, you agree to TCM's Terms of Use.