DVDs from TCM Shop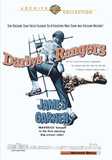 Darby's Rangers An Army Major leads his men... MORE&nbsp> $15.96 Regularly $19.99 Buy Now
FULL SYNOPSIS
DVDs from TCM Shop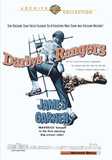 Darby's Rangers An Army Major leads his men... MORE&nbsp> $15.96
Regularly $19.99 buy now
During World War II, Maj. William Orlando Darby tries to convince his superior, Brig. Gen. W. A. Wise, that he should be named commanding officer of a new combat unit. When Wise refuses to give the position to Darby, who has no combat experience, Darby receives permission to argue his case to Gen. Truscott. Within minutes, Darby wins over the general with his impassioned description of an elite force of guerrilla commandos to precede the troops and secure the front lines, whom he suggests calling the "American Rangers," and is awarded the post of commanding officer. With Great Britain's commando force as an inspiration, the Rangers' headquarters are established in Dundee, under Scotsman Lt. Dave Manson. Four thousand volunteers are culled from American troops in the United Kingdom, including pugnacious Sims Delancey, womanizer Tony Sutherland, gambler Hank Bishop and Heavy Hall. Despite the British officers' disapproval, Darby insists on forming personal relationships with each of his men.

At the start of training, Manson, who describes himself as vicious, informs the recruits that they are about to endure "brutally enforced discipline." Due to a lack of housing, however, they are allowed to bunk with various citizens of Dundee, a privilege that includes private bedrooms and access to the town's young women. Hank has already met a girl he fancies, bus ticket-taker Wendy Hollister, and Tony immediately attracts the attention of Sheilah, the wife of his host, kind, older John Andrews. Rollo Burns arrives late to training, and Darby, annoyed, tests the soldier's mettle by tossing a grenade into Rollo's hand. Unaware that it is a dud, Rollo smashes the major's window to throw the grenade out and hurls himself over Darby to protect him. Secretly pleased, Darby gruffly orders Rollo to his quarters, where the boy discovers a comely young woman, Peggy. They are flirting in his room when they are interrupted by Peggy's father, whom Rollo is dismayed to realize is his gruff training sergeant, McTavish.

The men train relentlessly for the next weeks, after which only 450 remain. When promotions are awarded, Darby plans to delay announcing them to his men until after the next phase of training, until his second-in-command, M/Sgt. Saul Rosen, slyly mentions Darby's own promotion to colonel. Realizing how much the titles mean to the soldiers, Darby relents. Phase two of training is even harsher, including endless drills in shooting, running, climbing, crawling and hand-to-hand combat. One night, the boys set up flimsy tents in pouring rain, and although the privates complain, they are pleased to discover that Darby is suffering alongside them. Tony sneaks back to the Andrews' home where, despite her pleas to the contrary, he succeeds in seducing Sheilah. The boys are awarded passes to London, where Hank brings Wendy to dinner along with Heavy and Sims. She offers to find them dates, and although the boys assume her friends will be "dogs," they are ecstatic when two pretty girls arrive. Wendy invites Hank back to her flat, and when a bomb raid sounds, soothes Hank's fears by kissing him. In the morning, she declares her love for him and invites him on a walk in the country.

Upon reaching a large estate, Wendy reveals that her parents, Sir Arthur and Lady Hollister, live there, and that she has brought him to meet them. They are wary of the unsophisticated young man and Hank, upon realizing that Wendy plans to marry him, declares himself a "hobo" and a gambler, then leaves. The privates then begin mountain climbing training, during which the callous Tony falls to his death, just as Sheilah loses John by informing him that she is in love with the boy. As training ends, Rollo informs McTavish that he has fallen in love with Peggy, and after he announces he is willing to fight him for her, the sergeant happily welcomes him into the family. The boys prepare to ship out, and Wendy comes to bid Hank farewell, ignoring his warning that he does not believe in marriage by stating that she is confident that he will return to her. On 8 November 1942, the Rangers head to North Africa to secure the beachhead for naval ships. As a result of their courageous operations, the Allies win the Battle of North Africa decisively, and the battalion goes on to Sicily.

This time, the mission is even more dangerous and some men are lost, including a lieutenant. His replacement is Lt. Arnold Dittman, a by-the-book West Point graduate with little experience who immediately chastises Rollo for missing guard duty, fails to sympathize with the private, who is distraught after killing his first man. Darby counsels Rollo that when he looks into the eyes of his children, he will understand why he fought and killed. In October 1943, the Rangers move on to Sorrento, and are granted leave in Naples. After Dittman spots local girl Angelina De Lotta refusing to be de-loused, he intervenes on her behalf and she invites him to her apartment. Assuming she is a prostitute, Dittman offers her money, then leaves in shame when she responds with proud tears. Wracked with guilt, he arranges a translator job for her. During the next battle, Dittman orders the men into danger over their objections, and when the troops are boxed in by enemy fire, commands them to retreat while he holds off the Italians. Hank, Heavy and Sims ignore his orders in order to aid him, and together they emerge victorious. A year passes during which the Rangers are assigned to hold a steady position, prompting Darby to insist that his elite troops be better utilized.

To this end, they are returned to Naples, where Dittman rushes to tell Angela that he loves her. Finding her pregnant and ill, he leaves in disgust and drinks all night. When he returns to the camp, Darby, who has learned from Angela that her fiancé was killed by the Germans, tells Dittman that she has suffered enough, and that it takes a big man to handle a big mess. Inspired, Dittman tries to requisition penicillin for Angela, and upon learning that it can only be distributed to military families, marries her. Although the baby does not survive, Angela soon recovers, and Dittman promises to be a good husband. The Rangers' next assignment is to take the town of Cisterno, a task Saul considers routine, but Darby, who has had a nightmare about it, dreads. With no radio contact, the first battalion, led by Dittman, moves in but are soon bombarded by German fire.

Darby attempts to relieve them with more troops, but they are surrounded and forced to lay in wait in a fog-covered field. The cries of the wounded men draw more artillery fire, and realizing that they are trapped, Darby reluctantly orders a retreat. Sims has been killed in action and back at camp, Rollo dies in Darby's arms. The few that survive the battle are proud to learn that they held off and escaped a fully mounted offensive by Hermann Göring's Panzer Division. With few men left, the Rangers are disbanded and shipped home. Hank returns to Wendy and Dittman to Angela, while Darby is recalled to the Pentagon. Saul accompanies him to the carrier that will take him back to America, and the friends bid goodbye. Darby passes the incoming troops dispiritedly until he hears them admiring the Ranger patch on his arm, and with his head now held high, he salutes his fellow soldiers.